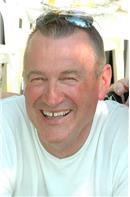 Windham
887 Roosevelt Trail
Windham, ME 04062
Email Phone: (207) 894-5722 Fax: (207) 894-5723
Windham, Maine incorporated in 1792 is now a four season destination with close to 500 acres of parks and preserves offering a wide variety of activities for swimming, paddling, fishing, hiking, mountain biking, cross country skiing, skateboarding and more. There are a variety of places of interest in Windham, both to visitors and residents. South Windham village, the home of Windham's Historical Society will show remnants of the old town center and once-thriving mills. North Windham is now the center of the towns retail shopping district, eating establishments, entertainment venues such as Seacoast Adventure Park an all season park for all ages etc.
About Will
Born in Portland Maine Will attended Falmouth and Gray/New Gloucester schools and currently resides in the town of Gray. Will served in the US Air Force 1966-1971 and is a Vietnam Veteran. In 2014, Will retired as Captain of Gray Fire & Rescue in which he served for 36 years. Will has been in the real estate business for several years now, first being licensed in 1996, later becoming branch owner of our Windham office on Roosevelt Trail in 2013. He has experience in investing, rehabs, and several developments. Servicing new home buyers, investors, home sellers, build packages and more.
Will is a member of the National Association of Realtors, Maine Associate of Realtors, Greater Portland Board of Realtors, as well as a member of the Multiple Listing Service.
As your full time real estate broker, Will is committed to serving you and your real estate needs with professional strong industry, business, and people skills.