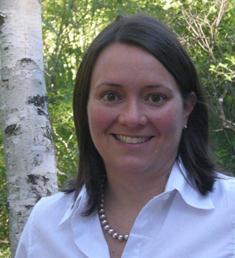 | Associate Broker Falmouth
Falmouth
75 Clearwater Drive Suite 204
Falmouth, ME 04105
Email Phone: (207) 781-3400
Falmouth, Maine is located just north of Portland on the coast of Maine. It has a population of approximately 11,000 people, and covers approximately 32 square miles from the coastline to rural areas further inland.
Attractions in Falmouth include the local harbor and town landing, indoor and outdoor ice skating facilities, shopping, many parks and recreational facilities, 3 golf courses, and a medical center.
The Falmouth office is located close to I-95 and I 295 and provides plenty of parking for clients.
About Tina
Tina entered the world of real estate investing 12 years ago while in the midst of her 25 year career as an employee benefits insurance professional. After years of supervising the execution of multi-unit renovations, condo conversions, single family and condo flips, and gaining expertise in the foreclosure market, Tina's real estate life metamorphosized from investor to Realtor.
Tina is a genuine person who will always act in your best interest and do whatever she is able to do to bring your deal to closure. When you spend 25 years marketing an intangible product, such as insurance, you learn that it is imperative to provide a high level of service to attract and retain clients. She has carried that mindset to her real estate career.
Tina's involvement in real estate investing allows her to tap into her own experiences of navigating both traditional and less traditional transactions. For those willing parties, she will gladly and enthusiastically give tips on entering the world of real estate investing or for those already there, she will work to find you the best investment opportunities.
Away from real estate, Tina keeps busy with her family. She stays involved in the Falmouth community by coaching little league softball and as a weekly volunteer at Falmouth Elementary School. Most recently, Tina has become a CrossFit enthusiast in an effort to slow down the rate of speed heading down the post-40 hill!