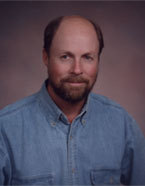 Sebago
1554 Richville Road
Sebago, ME 04084
Email Phone: (207) 787-2442 Fax: (207) 787-3839
The Town of Sebago is situated on the western shore of Sebago Lake, the second largest lake in Maine and home to the Landlocked Salmon. We are uniquely located mid-way between the White Mountains of New Hampshire and the coast of Maine. We have served the Lakes Region of Southwestern Maine for over 60 years, and our office is the longest operating family owned real estate office in the area. We specialize in the sale of lake properties around Sebago Lake and the many area lakes and ponds. In addition, we offer over 150 weekly summer vacation rentals through our rental agency, Jordan Rentals. We also list and sell many residential properties in the communities surrounding Sebago Lake including Standish, Windham, Naples, Raymond and Casco, to name but a few. Our knowledgeable and experienced staff welcomes the opportunity to serve your real estate needs in the beautiful Sebago Lake Region of Southwestern Maine.
About Steve
Steve has been listing and selling properties in the Sebago Lake Region of southwestern Maine since 1976. He and his wife Elaine took over Jordan Realty from Steve's mother and father in 1991. Their office was established by Steve's Aunt and Uncle, Dorothy and Ken Jordan in 1950 and is one of the oldest full service real estate offices in the Sebago-Long Lakes Region.
Achievements
Steve has continually been a top producer in the Sebago-Long Lakes Region. He is past president of the Western Maine Board of Realtors and past Realtor of the Year. In 2011, Steve was the top dollar volume producing broker in The Maine Real Estate Network.