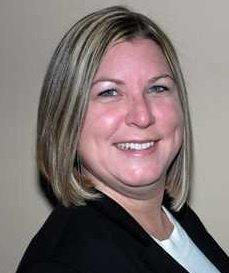 REALTOR® | Associate Broker Saco (North Street)
Saco (North Street)
323 North Street
Saco, ME 04072
Email Phone: (207) 282-5000 Fax: (207) 571-9759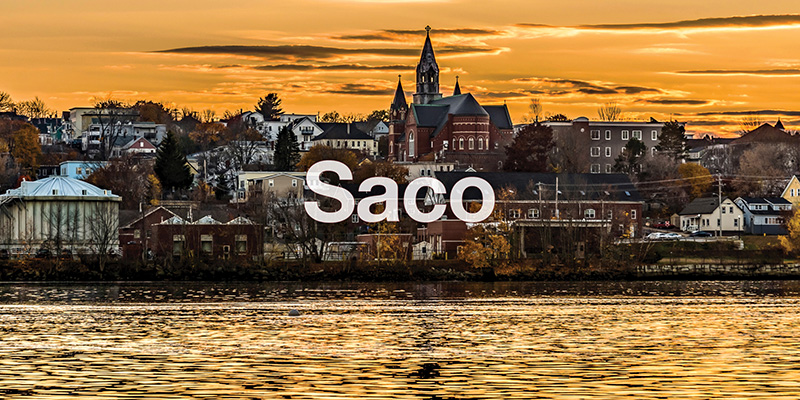 SACO boasts a rich heritage along the northern side of the Saco River as it flows into the Atlantic Ocean. Young William Pepperrell purchased some 5000 acres in 1716 including the timber privileges of an additional 4500 acres along the river. Since then there have been numerous divisions with large homesteads that have been divided into neighborhoods and family plots. Historic Homes of Distinction line the Main Streets with an array of different architectural styles and designs from Greek Revival to Queen Anne to Italianate.
The town grew through Saw Mills and Boat Building until the Mills opened and became the major employer. Camp Ellis and Ferry Beach sections of town are still favored with waterfront and water view properties along the Saco River and the Atlantic Ocean. Saco is a beautiful Picturesque New England city where much of the original Colonial touches and feelings still exist today. A lovely place to visit and live.
To help your search and purchase go quickly and easily, please contact the Saco Office of The Maine Real Estate Network, where you will be connected with a qualified agent who is able and willing to help you find the property you are looking for. We have agents that specialize in all avenues of real estate; from Residential to Commercial, Multi-Family and New Construction to Mobile Homes and Land. We cover all of Southern Maine, so do call and check us out! We are waiting to hear from you.
About Sara
Being a native of Maine and from the Greater Portland area, Sara has extensive knowledge of many towns and she can use that to assist you in the home buying or selling process. Sara is a graduate of South Portland High School and South Maine Community College, and she currently resides with her husband and two children in Old Orchard Beach. With over 15 years of customer service experience and her dedicated work ethic, these skills give Sara the resources and knowledge to assist you with all your real estate needs.
Sara is an assertive, yet professional, Associate Broker/Realtor. She is well versed in many areas of real estate such as; single-family dwellings, multi-units, condominiums, foreclosures, relocation, tax acquired properties, new construction, water front properties, and more. Her passion is working with sellers and first-time home buyers. She prides herself on giving her clients the full attention and support they deserve.
When not selling real estate, Sara is always giving back as an active volunteer at her children's school and PTO; Volunteering at Camp Sunshine: a retreat for children with cancer and their families; Raising money for the Maine Children's Cancer Program or the Barbara Bush Children's Hospital.
She enjoys the outdoors: going to the beach, hiking, kayaking, and walking her dogs. You will often see her with a camera in her hand.
Sara has a love of helping people in many ways, but her favorite is helping people achieve their dream of home ownership.
Sara's Testimonials
Sara Reynolds was my realtor and helped me sell my house during a very difficult time. Her patience and perseverance are unmatched, and despite many speed bumps, she stayed professional and kept a positive attitude! Any other realtor would have thrown in the towel, but thankfully, Sara stuck with me and got the sale done just in time! My family and I owe her a debt of gratitude, and I highly recommend Sara as a realtor to anyone in any situation.
Allison Goff
Sara Reynolds did a tremendous job helping us find our home. Through countless showings and constant communications through the whole process. She also did an amazing job getting us under contract in 24 hours and closed on our house in under a month. She answered calls and texts no matter what time of day whether it was questions or concerns and or just keeping us up to date on the entire process.
Daniel Letourneau
Sara helped me to sell my house, she adjusted professionally to the roadblocks in selling my home. She is devoted to working for you and making you a satisfied customer. She was always on time and respectful of my time. I would recommend contacting Sara for your realty needs. Great job, Sara!
Susan Garrigan
I would definitely recommend Sara Reynolds to anyone selling their home. She is pleasant to deal with, and very knowledgable. She would notify us of showings and let us know how each potential buyer viewed our home, so we could gauge the market. Everything was done via smartphone, so we could text back and forth with her at any time. She would answer our texts night and day.
Kim McLaughlin
Sara was incredible to work with. She took time to make sure she answered each and every question we had. She made the whole process easy by helping us through it all. I would highly recommend Sara to anyone buying a home or selling it! She helped make our Dreams come true!!!
Debbi Wilmot
We were very nervous about putting our home on the market and starting the search for a new one, but Sara came along and in less than two months we were closing on both properties! She was very knowledgeable, always available to answer any questions, and most importantly I felt 100% sure that she always had our best interest in mind. Sara was very deligent and efficient in handling all matters of the sale, and with her help selling our home felt EASY! I will recommend her to all my friends.
Aline Rocha
We recently sold our home with Sara. She was very helpful and knowledgeable about the process. Her ability to be friendly and funny (and honest!) while still maintaining an expert level of professionalism has guaranteed our business for life.
Amy Blais
Sara was extremely professional, friendly, and knowledgeable. Sara helped us to find or dream home within our price range and walked us through every step. My family loved working with her. She is responsive, cares, and good at her job! I highly recommend Sara to anyone who is looking to find their perfect home.
Amanda Hutter