Fryeburg
235 Bridgton Road, Unit 1
Fryeburg, ME 04037
Email Website Phone: (207) 935-2215 Fax: (207) 935-4261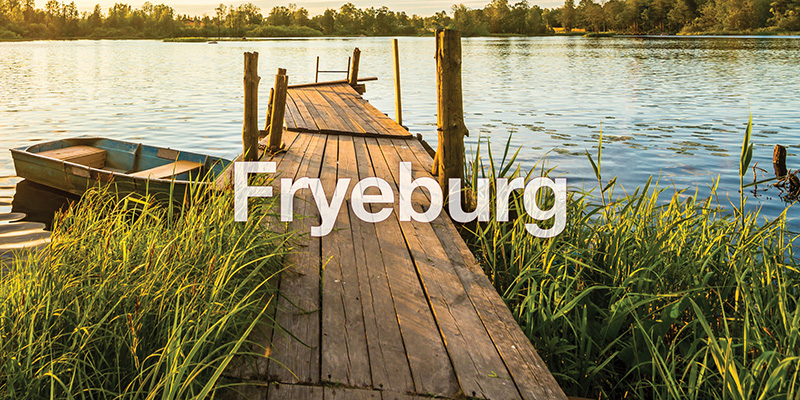 Fryeburg is located in western Maine, at the foothills of the White Mountains and is the oldest town in Oxford County, settled in 1763 and incorporated in 1777.Fryeburg's classic New England village offers a warm feel of belonging to all who come. It boasts eleven buildings on the National Register of Historic Place, the Fryeburg Academy, & the Fryeburg Fair.
Search all Fryeburg real estate.
The outstanding surroundings of rivers, lakes, & 800,000 acres of White Mountain National Forest offer limitless outdoor activities year round. The community encompasses a region that is rich in culture and entertainment. Fryeburg is ideally located only an hour from Portland, Maine's largest city, less than three hours from Boston, & few minute drive to North Conway, NH
Our Fryeburg offices serves the entire area, including Fryeburg, Brownfield, Denmark and more. If you are searching for Western Maine or Saco River real estate, you have come to the right place.
About Sandra
While simultaneously owning and managing properties for 17 years, I refined the art of negotiation through 25 years of sales, marketing, and customer service roles in a number of exciting industries from software to dental implants. Problem solving and relationship building are the foundation of getting results which you can expect from our team.
As a Buyer and Seller Agent, I spend time understanding YOUR needs and protecting YOUR interests first and foremost and then enjoy golfing, reading, birding, knitting, and lots of volunteering.
My motto taken from Henri Frederic Amiel: Life is short and we don't have much time to gladden the hearts of those who make the journey with us. So… be swift to love, and make haste to be kind.
Thank you in advance for your trust in this buy/sell process!