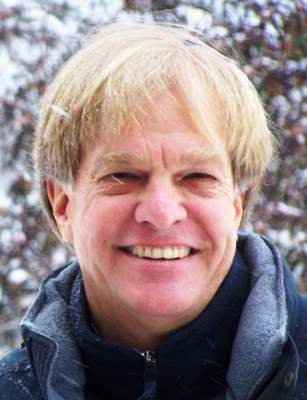 Brunswick
104 Pleasant Street Suite 3
(Next to Subway & Dunkin Donuts)
Brunswick, ME 04011
Email Phone: (207) 721-1000 Fax: (207) 837-6356
The Greater Brunswick Area is includes Brunswick, Topsham, Harpswell, Bath, Bowdoinham, Phippsburg and Georgetown. The area has miles and miles of pristine coastline with ocean vistas, historic lighthouses, and vibrant downtowns with a variety of dining, shopping and entertainment.
Search all Brunswick real estate here.
Brunswick is the largest town in Maine with its charming Maine Street shops, café's and eateries. Brunswick's Park Row Gazebo is where concerts are held each summer. The famous Bowdoin College campus, Joshua Chamberlain House, Pejepscot Historical Society and The Maine State Music Theater are downtown as well as the new Maine Street Station Amtrak terminal. Brunswick now has an Executive Airport for general aviation which is co-located at Brunswick Landing a multipurpose facility home to two colleges, an IT security firm, Kestral Aircraft Manufacturing as well as other businesses and light manufacturing.
Bath is one of the top 100 best cities in America with its historic waterfront downtown area, waterfront park and is home to Bath Iron Works, one of the largest employers in the State.
Harpswell has more coastline, bays & bold ocean views than any other town in Maine offering many opportunities to own a truly wonderful part of the coast of Maine.
The Agents of The Maine Real Estate Network Brunswick Office are highly knowledgeable and experienced in helping Buyers and Sellers fulfill their dreams with their real estate needs. As part of the largest independent real estate agency in Maine they have the resources and connections to ensure their clients needs are met and exceeded. The Brunswick office is on Coastal US Route 1 at 104 Pleasant Street, Suite 3, Brunswick, Maine 04011. (Next to Subway & Dunkin Donuts.) Phone (207) 721-1000.
About Rick
Rick Meisenbach's roots in Harpswell stem back to the early 1900's when his grandfather first obtained waterfront land in Harpswell. Never has a year gone by that he hasn't spent some part of the year here.
Growing up he has traveled & lived all over the world from Europe to Thailand, Philippines, India & Hawaii only to find Harpswell Maine one of the most ideal places to settle down & raise a family. He enjoys volunteering his time for many local community causes - running a yacht club, monitoring water quality in Casco Bay thru Friends of Casco Bay, on the Harpswell Heritage Land Trust Programs Committee, on the Harpswell Bandstand Committee & sitting on the Harpswell Town Recreation Committee.
His commitment to the area & its people explain why he is one of Harpswell's top producing brokers. Rick is a dynamic, energetic & positive person who brings decades of sales experience to his real estate career. With an MBA degree he set up his own organic Aromatherapy skin care company nationwide which became a market leader in the natural products industry & helped pioneer the business of aromatherapy in the US. He has been in real estate with Homes and Harbors for over 15 years and currently is on the Board of Directors for the Merrymeeting Board of Realtors.
Always accessible & responsive he takes time to understand what each buyer & seller wants ensuring them of a positive, enjoyable experience. He will help guide you through all the numerous real estate twists, turns & negotiations to make this a rewarding & successful experience.