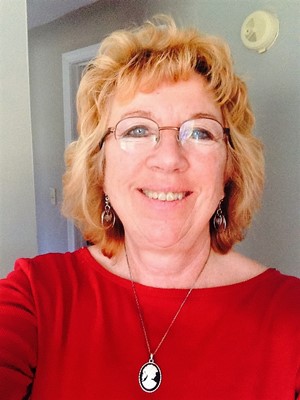 Auburn
34 Center Street
Auburn, ME 04210
Email Phone: (207) 689-9800 Fax: (207) 689-9801
Auburn is a city and the county seat of Androscoggin County, Maine, United States. The population was 23,055 at the 2010 census. It is one of two principal cities of and included in the Lewiston-Auburn, which is also known as twin cities.
Many festivals are held in Auburn/Lewiston throughout the year and is home of the Great Falls Balloon Festival in August.
The office is located close to I 95 and provides plenty of parking for clients and guest.
About Rebecca
"Down the Track with Becky" for all of your Real Estate Needs
Hi my name is Becky Doughty and I live in Lisbon Falls, Maine,
My Business Expertise:
Real License 1987
Real Estate Associate Broker 1988
Real Estate Broker's License 1988
Referral Agent 2016
Real Broker's License 2017
Degree:
Associate in Business Science Degree in Secretarial Science
Extracurricular Course:
Currently with the Maine Real Estate Network, " Fast Track to Success"
Memberships:
Androscoggin Valley Board of Realtors
National Association of Realtors
MATRIX Multiple Listing Service
MOXIworks
OURWORLD Leading Real Estate
I would like to help you, "down the track" achieve your dream of owning a home and be your trusted advisor. Let me show you "down the track" the best this region has to offer.
If, "down the track," selling your property is on the agenda, I have experience in real estate market analysis giving you your property's market value to get you the best market value in the sale of your home.
As a life-long resident of "down the track" mid-coast Maine with 30 years of sales and listing experience, home ownership, house flipping, and rentals, I can certainly assist you in any of your real estate fancies.
I'm easygoing and upbeat with a firm belief that people "down the track" should be able to trust, be honest, and depend on me. I will work "down the track" diligently to the job done in your best interest.
I pride myself in being organized, prompt, educated and understanding of my client's needs.
I have strong skills to better serve my clients in all options of home ownership.
I like to inspire people to invest in real estate as I have always believed that it is an excellent investment.
My Song:
Life's Railway to Real Estate
Life is like a mountain railway with a "Down the Track Realtor" that's brave
We must make the sale successful from the beginning to the grave
Heed the curves, the hills, the tunnels, never falter never fail
Keep you hand upon the throttle and your eye upon the Sale
Blessed home ownership, thou will guide us
Till we reach that blissful shore
Where the "Down the Track Realtor" will join you, in praise for ever more
I can't wait to meet you and work with you helping you get "Down the Track" with all of your real estate dreams and aspirations!