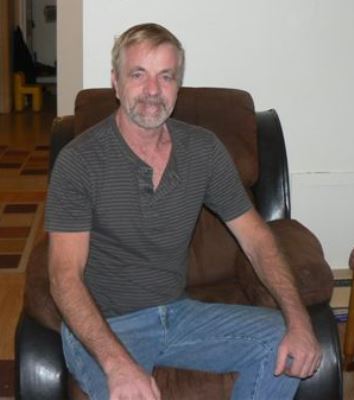 | Associate Broker Bridgton
Bridgton
293 Portland Road, Suite #3
Bridgton, ME 04009
Email Phone: (207) 647-2622 Fax: (207) 647-2724
Bridgton Maine is part of Cumberland County. It is a four-season area that has something for everyone. The unique blend of history, recreation, attractions and family fun make Bridgton a perfect destination. Whether you are in the market for a place to enjoy the great outdoors or to simply sit back and take in the beautiful mountain and lake views, Bridgton and the surrounding western Maine towns will assuredly provide the means to satisfy your every desire.
With unspoiled forests and waterways, Bridgton is a year-round outdoor playground and sportsman's paradise. Here you can bike scenic roads or remote trails, canoe calm waters or photograph spectacular sunsets. Perfect for outdoor enthusiasts, here you can: Climb. Fish. Golf. Hike. Hunt. Sail. Swim. Ski. Boat. Snowmobile Etc.
Shopping in Bridgton can be summarized in one word, "unique." We don't have the big box stores. Instead, enjoy the antique and specialty shops located throughout downtown. Whether you are looking for a perfect gift for that special someone, or for yourself, you'll be sure to find it in one of our many quaint shops. From hand-made Maine crafts and antique treasures to outdoor gear and clothing, you'll find a variety of shopping opportunities.
Are you looking for a cottage on one of our many lakes to rent for a week? Or maybe you are in the market to purchase a home. Secure your piece of Bridgton real estate by contacting The Maine Real Estate Network in Bridgton (207) 647-2622). You will enjoy the solitude the landscape has to offer, as well as the excitement the lakes and mountains bring, due to the multitude of activities in Bridgton.
Bridgton is small enough to be friendly, but large enough to offer all the necessary services of contemporary living. This is a special and exciting area nestled among the beautiful waters of various lakes and mountains. You'll find it a convenient location to reach North Conway, New Hampshire, Freeport and Portland, Maine or the White Mountains. If quality of life is important to you, then the Bridgton deserves a closer look.
Search all Bridgton real estate here.
Getting Here
From Portsmouth and Boston: Take I-95 North to Maine Turnpike exit 48 (formerly exit 8). Follow Route 302 West for approximately 40 miles to Bridgton.
From North Conway, New Hampshire: Follow Route 302 East through Fryeburg.
Below are approximate driving distances to Bridgton from the following:
North Conway, NH 26 miles
Portland, ME 39 miles
Freeport, ME 55 miles
Manchester, NH 130 miles
Boston, MA 148 miles
Worcester, MA 178 miles
Providence, RI 214 miles
Montreal, QC, Canada 216 miles
About Paul
Hello, I am Paul Armington and for 35 years I have raised a family and have had a successful plumbing and heating business in Lovell, Maine. Following my lifelong enthusiasm for real estate, I became a real estate agent 10 years ago. My children have attended this wonderful school district, SAD72, which includes the Fryeburg Academy. I have been involved in recreational coaching and continue to volunteer in local community events and the Lovell Recreational Department. In the past I worked at my family owned business, Kezar Lake Marina, where I became familiar with most homes and homeowners on Kezar Lake. I continue these relationships through my plumbing and heating business. Having professional, social, and personal local involvement provides me with the knowledge of our enriched community, especially with real estate opportunities on Kezar Lake.
Working in the building and the real estate profession I have competent skills to assess the pros and cons of your home and commercial options. In addition to being able to listen and hear your needs, I have the ability to creatively envision real estate potentials. With these abilities I will help guide you to find the perfect property. Having a boat on Kezar Lake gives me the opportunity to show properties on Kezar Lake by boat, providing a lake view. I will provide you with a detailed real estate view for you to consider, while I steer you in the right direction in your real estate journey.
Having worked with homeowners for over 35 years, I know the importance of listening and hearing what is most important for you, the client. I understand listening and hearing your needs is key to successful real estate purchases.
Selling or purchasing a home is one of the most important and motivating times in your life; I am committed to partnering with you to achieve your real estate goals.
Please call and discuss your real estate needs. I will be glad to talk over the phone to assist you in anyway. If you would like to meet, I will be flexible to accommodate your needs.