| Associate Broker Falmouth
Falmouth
75 Clearwater Drive, Suite 204
Falmouth, ME 04105
Email Phone: (207) 781-3400 Fax: N/A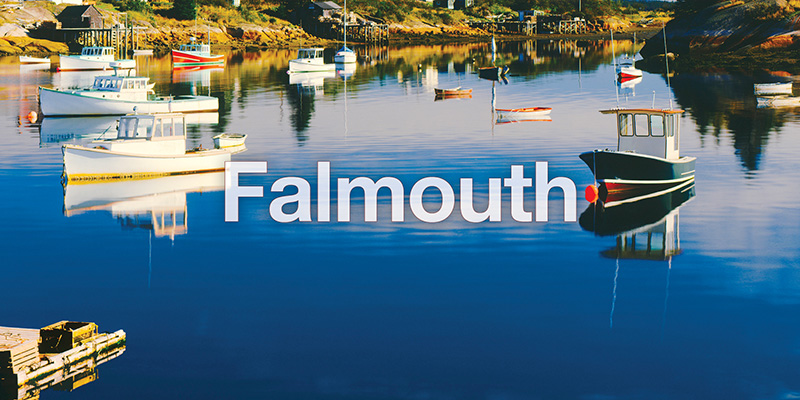 Falmouth, Maine is located just north of Portland on the coast of Maine. It has a population of approximately 11,000 people, and covers approximately 32 square miles from the coastline to rural areas further inland.
Attractions in Falmouth include the local harbor and town landing, indoor and outdoor ice skating facilities, shopping, many parks and recreational facilities, 3 golf courses, and a medical center.
The Falmouth office is located close to I-95 and I 295 and provides plenty of parking for clients.
About Patricia
Pat Thompson has over 25 years of executive experience in the public and private sectors where she helped individuals and businesses navigate through complicated government regulations. A small business owner herself, Pat understands how important timing is to the success of any endeavor--especially when you are buying or selling a home. Pat works with both sellers and buyers, offering each her expertise in negotiating the challenging world of real estate. Having lived all over the United States, Pat is particularly helpful when helping buyers relocate to Maine ensuring their transition to a new community is effortless.
Pat attended Boston University and is a graduate of Kean University in New Jersey with a Bachelor of Science in Management Science and a double major in Public Administration. During her career in the Senior Executive Service for the United States Department of Transportation, Pat also completed the Harvard Kennedy School's Senior Managers in Government Program. There she honed her considerable negotiating skills which she has brought with her to her real estate practice.

Giving back to the community has always been an important part of Pat's life. She served as the Executive Director of a Portland-based food pantry. Several years ago, she started her own business making activities for late-stage Alzheimer's disease sufferers. She is currently serving her second term as an elected official on the Yarmouth Town Council and is an Executive Board member of the Yarmouth Chamber of Commerce. Pat is also an Executive Committee member of the Portland Area Comprehensive Transportation System (PACTS) and serves on its Policy Committee. She is also the Northern Subregion Representative to the PACTS Board. She is a member of the Portland Board of Realtors, the Maine Association of Realtors, and the National Association of Realtors and is a Certified Distressed Property Expert (CDPE) and has earned the Broker Price Opinion Resource designation from the National Association of Realtors.