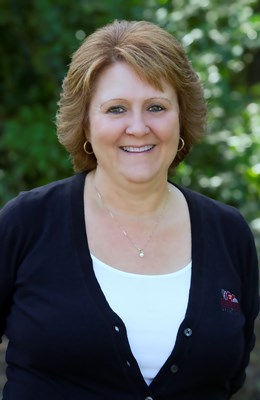 | Associate Broker Auburn
Auburn
34 Center Street
Auburn, ME 04210
Email Phone: (207) 689-9800 Fax: (207) 689-9801
Auburn is a city and the county seat of Androscoggin County, Maine, United States. The population was 23,055 at the 2010 census. It is one of two principal cities of and included in the Lewiston-Auburn, which is also known as twin cities.
Many festivals are held in Auburn/Lewiston throughout the year and is home of the Great Falls Balloon Festival in August.
The office is located close to I 95 and provides plenty of parking for clients and guest.
About Mary Ellen
Mary Ellen Taylor is an Associate Broker who began her real estate career in 2005 with the Meservier & Associates Team. The Team's "Win-Win" approach and focus on integrity, education & professionalism were key factors in drawing Mary Ellen to the team. She brings with her valuable interpersonal skills that have transferred well from her many years of experience working locally in the field of social and community services. She has lived in the community all her life and currently lives in Auburn with her Husband Bob with whom she raised 5 children and they are blessed with 4 beautiful grand children. Mary Ellen has been the President of Auburn Youth Cheering, Board member of Auburn Youth Hockey, was the safety coordinator for New Auburn Little League along with volunteering for many local youth sport programs, non profit organizations and church events. She is very active supporting her Husband with the Kora Temple Shriners and Androscoggin Shrine Club. She is a current Board Member for Opportunity Enterprises Inc. Since Mary Ellen joined Meservier & Associates she has received various awards of recognition in the areas of production and high customer satisfaction. Mary Ellen feels strongly that being a real estate agent is more then selling houses, it is treating people with professionalism, honesty and kindness, supporting fellow agents and above all always doing what is right!
The Meservier & Associates team was formed by Team Leader and Listing Specialist Sue Meservier to provide the most comprehensive service available to buyers and sellers in Central and Southern Maine. As one of Maine's premier real estate teams, Meservier & Associates has pioneered a better way of doing business. Our dynamic collection of professionals is known throughout the area for our high standards of service, proven expertise and personal care for clients' needs.