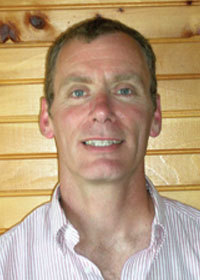 Standish
47 Ossipee Trail East
Standish, ME 04084
Email Phone: (207) 642-2100 Fax: (207) 710-5383
Standish is uniquely located in Southern Maine. Of all the towns in the "Golden Wheel" (the cities and towns located within 30 minutes of Portland) Standish is considered the "Hub of the Wheel" as it is conveniently located within 30 minutes to Portland, the Beaches at Saco, Biddeford or Old Orchard Beach, the Oxford Casino, the Western ski areas, & Conway, NH. Standish is located at the bottom tip of Sebago Lake (the 2nd largest lake in Maine) and has more frontage on the lake than any of the other surrounding communities and offers free boat ramp privileges to Standish residents. Standish is also considered the "Gateway to the West" which includes the towns of Limington, Baldwin, Sebago, Cornish, & Parsonsfield where homes are still very affordable, where this is plenty of land to build, the taxes are low and the quality of life high. Standish and its surrounding communities of Buxton, Hollis & Limington also have significant frontage on the Saco River. Watchic Lake in Standish is mostly private but there is a public beach sponsored by the Kiwanis Club that features one of the cleanest beaches you will ever find and fantastic swimming for the young and old alike. Our office is located on Rt. 25 (Ossipee Trail) directly across the street from Dunkin' Donuts and just down the street the Colonial Marketplace Shopping Plaza. Stop in and see us today. We look forward to serving you.
About Mark
Before becoming licensed to sell real estate, my background was in recreation related business as well as property management & maintenance/service oriented business. Among other things, I owned/operated a property mgmt/maintenance business in the Sugarloaf region for nearly 20 years and was employed by municipal recreation departments including the towns of Eustis, Carrabassett Valley and City of Portland, ME.
Personal service and attention to detail were aspects of owning a business that I prided myself in and my customers/clients benefited from. Those same ideals/practices have helped me immensely in my real estate career.
Since becoming licensed to sell real estate in 2002, I've listed/sold all types of real estate in Cumberland, York, Androscoggin, Oxford, Franklin & Somerset Counties. These areas boast some of the best residential & recreational opportunities in the State.
In 2007, I successfully completed the educational requirements to become a licensed Appraiser in Maine and that has helped me to become quite proficient at the valuation of property. I exercise & refine those skills daily in the practice of real estate listing/sales along with completing broker price opinions for 3rd party entities on behalf of lenders.
Below are just 2 of the numerous, favorable reviews I have received on real estate websites, such as Trulia.com.
Orlene reviewed Mark Moody
04/18/2015…Mark Moody not only sold my house, but I called upon him a yr later after renting to help find the perfect next home! He is friendly, professional and easy to work with. He is knowledgeable, hard working, HONEST, and explained every step of the way. Mark helped problem solve and anticipated any potential obstacles always presenting options available. Yes, I would call upon Mark again for any future plans to sell/buy! Thanks Mark!
Keefe Abbott reviewed Mark Moody
04/17/2015…Mark Moody did a great job helping me sell my impossible house. All information said I would be facing the bank and the long hard process of a short sale or foreclosure. Mark assured me he would give his best effort. With Marks yrs of experience, personal knowledge of the area, intuition and people skills, my home sold in just over a month! Not only that, but I also walked away with a check of over 5,000$ from the sale! I am very happy and satisfied with the service of Mark Moody. I am glad to recommend or use Mark Moody again.
Keefe.
It would be my pleasure to work with you…I look forward to it.