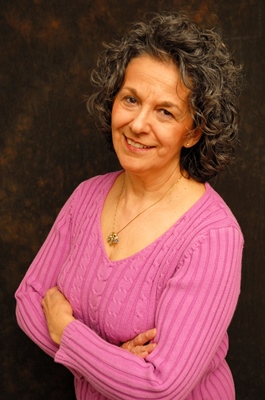 Falmouth
75 Clearwater Drive Suite 204
Falmouth, ME 04105
Email Phone: (207) 781-3400
Falmouth, Maine is located just north of Portland on the coast of Maine. It has a population of approximately 11,000 people, and covers approximately 32 square miles from the coastline to rural areas further inland.
Attractions in Falmouth include the local harbor and town landing, indoor and outdoor ice skating facilities, shopping, many parks and recreational facilities, 3 golf courses, and a medical center.
The Falmouth office is located close to I-95 and I 295 and provides plenty of parking for clients.
About Linda
Real Estate has played a major role in my life over the last twenty-five years. Selling real estate was never a planned goal, but somehow it became the most lucrative aspect of my financial picture.
My husband and I began "flipping houses" before "flip" was in vogue. We purchased our first home with "sweat equity" funds and moved up the property ladder from there. We have purchased, rehabbed and built, ten properties. We have owned and managed multi units, a commercial building and several single family homes. With each one came challenges as well as profits. Just as operating my own service business for eight years gave me the necessary components to build successful relationships, each real estate transaction gave me the skills necessary to take a property from staging to closing with confidence.
Like many people, my personal life has had an impact on how I manage my business. Raising two children has motivated me to continually to educate myself on a higher level, including negotiation skills. I trained as a mediator and volunteered for Youth Alternatives for several years. This experience has heightened my desire to insure that every person leaves the table as a winner. Nothing gives me greater pleasure (except maybe my garden) than a satisfied client.
In conclusion, I am confident that I can meet the consumer's needs whether it be buying, selling, staging or negotiating the bottom line. I welcome the opportunity to service you.
Linda's Testimonials
Linda was as usual fantastic to work with. She handled our needs like the real pro that she is. We have two more houses to move eventually and I can assure you we will be using Linda as our point person. Obviously you must have an excellent company if you employee people like Linda. We enjoyed the complete journey and the excellent attention that she gave along with some very important advice. Dave Beattie
David Beattie
A friend of mine suggested Linda when I was asking for referrals for Real Estate Agents. I am so glad I went with her suggestion. I had never bought or sold a house before, and this was a close relative's home who had recently passed, so it was a new and emotional journey. Linda was very kind and patient and answered any and all questions I had. She made me feel very comfortable and was always very responsive and helpful. I would recommend her to anyone looking for an agent, and would [...]
Nancy Condon