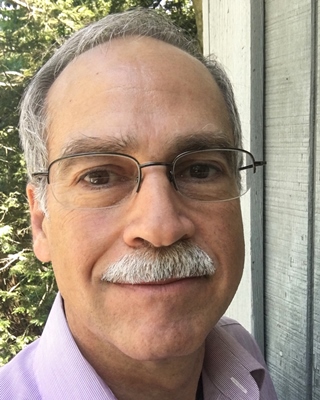 | Associate Broker Brunswick
Brunswick
104 Pleasant Street Suite 3
(Next to Subway & Dunkin Donuts)
Brunswick, ME 04011
Email Phone: (207) 721-1000 Fax: (207) 837-6356
The Greater Brunswick Area is includes Brunswick, Topsham, Harpswell, Bath, Bowdoinham, Phippsburg and Georgetown. The area has miles and miles of pristine coastline with ocean vistas, historic lighthouses, and vibrant downtowns with a variety of dining, shopping and entertainment.
Search all Brunswick real estate here.
Brunswick is the largest town in Maine with its charming Maine Street shops, café's and eateries. Brunswick's Park Row Gazebo is where concerts are held each summer. The famous Bowdoin College campus, Joshua Chamberlain House, Pejepscot Historical Society and The Maine State Music Theater are downtown as well as the new Maine Street Station Amtrak terminal. Brunswick now has an Executive Airport for general aviation which is co-located at Brunswick Landing a multipurpose facility home to two colleges, an IT security firm, Kestral Aircraft Manufacturing as well as other businesses and light manufacturing.
Bath is one of the top 100 best cities in America with its historic waterfront downtown area, waterfront park and is home to Bath Iron Works, one of the largest employers in the State.
Harpswell has more coastline, bays & bold ocean views than any other town in Maine offering many opportunities to own a truly wonderful part of the coast of Maine.
The Agents of The Maine Real Estate Network Brunswick Office are highly knowledgeable and experienced in helping Buyers and Sellers fulfill their dreams with their real estate needs. As part of the largest independent real estate agency in Maine they have the resources and connections to ensure their clients needs are met and exceeded. The Brunswick office is on Coastal US Route 1 at 104 Pleasant Street, Suite 3, Brunswick, Maine 04011. (Next to Subway & Dunkin Donuts.) Phone (207) 721-1000.
About Kirk
Maine has been my home for over 30 years. It's hard to imagine any place better to live. I arrived in Kittery, ME the autumn of 1977 for my first taste of Maine. Having grown up on the sandy flat south shore of Long Island, NY the texture and pace of Maine from the coast to mountains was as soothing as it was stimulating to the senses. After nearly 30 years of living in Brunswick, Topsham, Maine is now my home.
Self-employed for over 27 years I have worn many hats and gained a variety of skills and insights. Adding to my experience have been my years as a government contractor, home owner/ handy man, business owner, Scout leader, resident assistant at a Senior Housing facility, volunteer for the MS Society and as a Realtor.
Photography has been a hobby since childhood as well as a source of income. Homeowners selling their beloved abode will benefit from my eye for the aesthetic as my photographic skills bring out the best their home has to offer.
Helping people find their new home is an exciting process. It is one I enjoy immensely. To paraphrase Forrest Gump 'buying a home is like a box of chocolates, you never know what you are going to get'… until you look inside and investigate. Looking inside, and exploring the possibilities with patience and guidance is how I best serve.
Living in this area has much to offer. There are historic buildings, Bowdoin College, restaurants, shopping and employment opportunities at the developing Brunswick Landing. Our close proximity to Portland and the ocean make this is a great area and a convenient starting locale for all points Maine. If you're like me and are into bicycling, the southern mid-coast area is terrific.
---
All are treated fairly and truthfully not because it's mandated by law but because it is the right thing to do.