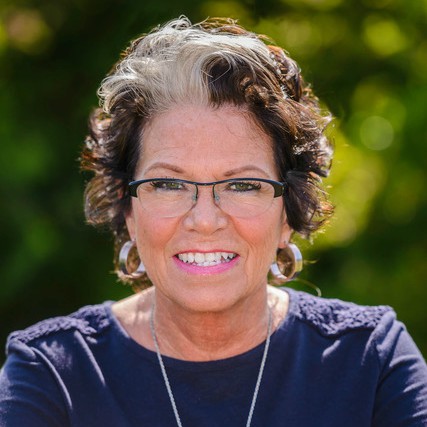 REALTOR® | Team Harmon South Portland
South Portland
75 John Roberts Road
South Portland, ME 04106
Email Phone: (207) 774-4224 Fax: (207) 774-4225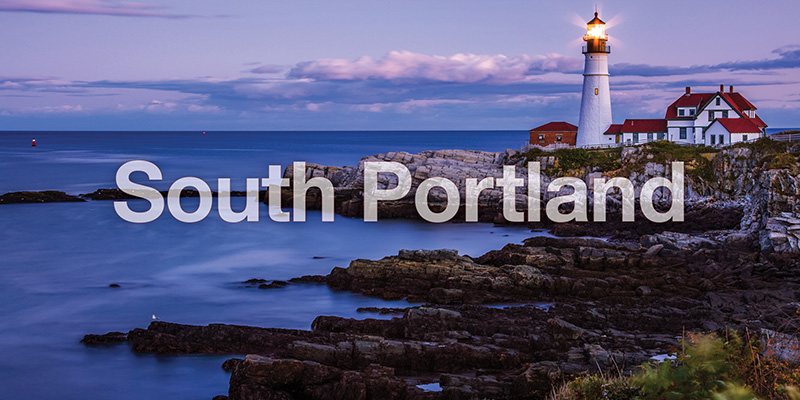 South Portland is a beautiful coastal community that was established in 1898 after separating from Cape Elizabeth. Located just south of Portland and about 90 mins from Boston, Massachusetts; South Portland boasts beautiful beaches, peaceful parks and a walking trail that takes you from one end of the city to the other. South Portland offers both public and private schools and is also home to Husson College and the Southern Maine Community College which is part of the University of Maine system. South Portland offers both a diverse population and is also a great shopping destination. The community offers a great mix of small, locally owned businesses and large nationally known chain stores. The Maine Mall, the largest mall in the state, enjoys calling South Portland its home.
Search all South Portland real estate.

OUR OFFICE:
The Maine Real Estate Network's office in South Portland is conveniently located behind the Maine Mall in what many people refer to as the West Side of the city. We are close to I-95 and offer plenty of parking for our guests and clients.
About Karen
Karen is always working. She is a thinker and a doer!
Having owned and operated 3 successful businesses she's well known for her creativity, leadership and boundless energy. Her father was a doctor and an outstanding role model. He loved his family, his patients and investing in real estate. He passed this love of real estate on to Karen's husband. That was over forty years ago and they have never looked back.
Karen and her husband use real estate as an investment tool. They've bought and sold apartment buildings, been involved in a condominium project, flipped houses and they have custom built homes. Having lived and owned property in South Portland, Portland, Westbrook, Scarborough and Old Orchard beach, Karen is exceptionally familiar with the Southern Maine landscape
Karen is proud to have lived her entire life in this area with the exception of time spent in St Louis MO getting her degree. Upon completion of her education she returned to Scarborough and soon started her first business and met her husband. This is where they chose to raise their now 2 adult daughters.
With her real estate license in hand Karen had many options open to her. However, she wanted to work with the best and decided on The Maine Real Estate Network,Team Harmon & Carroll. It's local and independent, just like she is. Her years of connection to the community both as a business owner and real estate investor, has allowed her to develop strong relationships with many of the most successful agents in Maine.
Karen Haase is a member of The Portland Board of Realtors and is known in the industry as someone you can turn to and trust.
Karen's favorite saying is, "I'll figure it out" and this is exactly what she does.
Karen's Testimonials
"My husband and I have bought and sold over the past 30 years. Karen or Paul Haase has been our agent for every purchase and sale. They have never let us down. Our most recent transactions have been with Karen Haase. She is incredibly hard working. honest and understands the market trends in Maine. Her professionalism and quick responses are truly appreciated. Weather buying or selling, she has guided us every step of the way. She is always available and respectful of us, and our property. [...]
Karen True
"I would recommend Karen Haase to anyone buying a house. She is very organized and guided me through the process with knowledge and patience. I had specific requests when I was looking to buy. Karen listened carefully and asked questions to ensure she would find me the home of my dreams. Whenever I had a question she quickly responded. She is smart and works hard. I have the perfect house in a great neighborhood." Krystin, Saco
Krystin
"Karen Haase listed our house and had it under contract in just 2 weeks. We were looking to buy a new home and she went out of her way to make sure we saw all property that met our criteria. She encouraged us to look at every possible listing - helping us to find a home we are very happy with. We had some questions and she got them answered quickly. She is a tireless realtor with a great work ethic, a strong knowledge of the area and the Maine real estate market. I recommend Karen to [...]
Timothy
"Karen served as our broker both in the purchase of a new home and the sale of our previous home. In both transactions, as is almost always the case, there were problems that were frustrating. Karen kept us calm, added levity to the situations, and maintained a high level of professionalism and communication that resulted in success in both transactions. I would recommend Karen to anyone of a real estate broker.
Daphne Warren
"Karen is everything you could want in a realtor. She is attentive, thorough, exceptionally patient, and more than willing to accommodate last minute showing requests and middle-of-the-night questions. She made the entire buying process less daunting and more fun. We highly recommend her!" Ellen and Sal, Old Orchard Beach
Ellen and Sal, Old Orchard Beach
I would recommend Karen to anyone with real estate needs in Maine. Karen's patience and determination made my home owning dream come true. She was always available to answer my questions and offered great advice when I needed guidance. BJ, Gray, ME
Bj