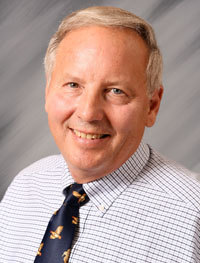 Standish
47 Ossipee Trail East
Standish, ME 04084
Email Phone: (207) 642-2100 Fax: (207) 710-5383
Standish is uniquely located in Southern Maine. Of all the towns in the "Golden Wheel" (the cities and towns located within 30 minutes of Portland) Standish is considered the "Hub of the Wheel" as it is conveniently located within 30 minutes to Portland, the Beaches at Saco, Biddeford or Old Orchard Beach, the Oxford Casino, the Western ski areas, & Conway, NH. Standish is located at the bottom tip of Sebago Lake (the 2nd largest lake in Maine) and has more frontage on the lake than any of the other surrounding communities and offers free boat ramp privileges to Standish residents. Standish is also considered the "Gateway to the West" which includes the towns of Limington, Baldwin, Sebago, Cornish, & Parsonsfield where homes are still very affordable, where this is plenty of land to build, the taxes are low and the quality of life high. Standish and its surrounding communities of Buxton, Hollis & Limington also have significant frontage on the Saco River. Watchic Lake in Standish is mostly private but there is a public beach sponsored by the Kiwanis Club that features one of the cleanest beaches you will ever find and fantastic swimming for the young and old alike. Our office is located on Rt. 25 (Ossipee Trail) directly across the street from Dunkin' Donuts and just down the street the Colonial Marketplace Shopping Plaza. Stop in and see us today. We look forward to serving you.
About John
I have been a Maine resident since 1969 when my wife and I bought a 96-acre farm in Gorham Maine where we raised purebred sheep and cattle.
My career aspirations led me into the field of education where I obtained a B.A. from Merrimack College and a Masters Degree from Villanova University. I became a teacher in 1968 and taught in the Portland school system from 1970 – 2006 at Lincoln Middle and Deering High Schools.
I have also had a broker's real estate license since 1987 and have been active in the field working at various agencies.