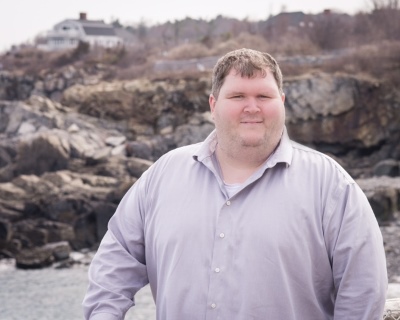 | Associate Broker Falmouth
Falmouth
75 Clearwater Drive Suite 204
Falmouth, ME 04105
Email Phone: (207) 781-3400
Falmouth, Maine is located just north of Portland on the coast of Maine. It has a population of approximately 11,000 people, and covers approximately 32 square miles from the coastline to rural areas further inland.
Attractions in Falmouth include the local harbor and town landing, indoor and outdoor ice skating facilities, shopping, many parks and recreational facilities, 3 golf courses, and a medical center.
The Falmouth office is located close to I-95 and I 295 and provides plenty of parking for clients.
About Jeff
I was born into an Army family in Waihawa, Hawaii and have also lived in Germany, Massachusetts and Missouri before making Maine my home. Home is something that is important to me, that is why I want to help others find their perfect living space. Home is where memories are created, families are raised and the American dream can become a reality.
I started my career as a 9-1-1 dispatcher 14 years ago, just out of high school. Over that time, I have learned not only how to communicate effectively, but to be an active listener. It is crucial that I listen to my audience so that I can find a home that is custom to their needs and melds well to their lifestyle.
Whether It is helping people in an emergency situation on 9-1-1 or with the everyday stresses of finding a new place to call home, I am ready to accept the challenge. Please contact me for your housing situation needs.
Jeff's Testimonials
Such a great and stress free experience with Jeff. He was involved in both the selling and buying of our homes. He had our condo under contract in a week and we were moved into our new home in about a month. I would recommend him to anyone and would use him again in the future!!! Thank you Jeff!!!
Jennifer Burke