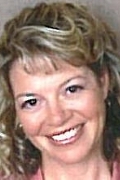 Falmouth
75 Clearwater Drive Suite 204
Falmouth, ME 04105
Email Phone: (207) 781-3400
Falmouth, Maine is located just north of Portland on the coast of Maine. It has a population of approximately 11,000 people, and covers approximately 32 square miles from the coastline to rural areas further inland.
Attractions in Falmouth include the local harbor and town landing, indoor and outdoor ice skating facilities, shopping, many parks and recreational facilities, 3 golf courses, and a medical center.
The Falmouth office is located close to I-95 and I 295 and provides plenty of parking for clients.
About Heather
Heather Keast has been a broker for over ten years training with Century 21 Northeast and Coldwell Banker Real Estate. She was the office manager/broker's assistant for Ashmore Island Properties for two years handing island real estate transactions in Maine. She has been a property manager for over ten years and has renovated and flipped several properties. Her specialties are investment properties were she is able to use her Mortgage Lending and Accounting background to ensure transactions are successful and profitable. Most recently she has worked as a certified HUD counselor under a US Treasury/HUD program to help homeowners avoid foreclosure and improve their financial situation.
Her education includes Bachelor degrees in Accounting and Business Administration from USM. She volunteers for several churches in the southern Maine area, and is a volunteer musician for charitable events. She has taught Maine Handicapped Skiing and therapeutic horseback riding.
She belongs to the Maine Songwriter's Association, Maine Equestrian Association, Sailmaine, and Maine Track Club. Hobbies include: running, horseback riding, gardening, sailing, skiing, yoga and preserving wildlife habitat.