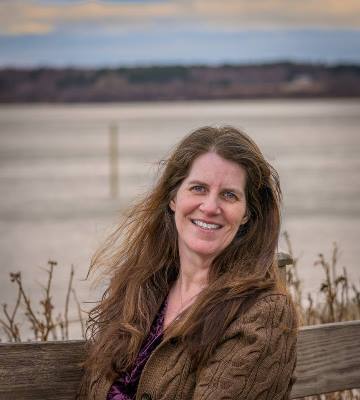 Brunswick
104 Pleasant Street Suite 3
(Next to Subway & Dunkin Donuts)
Brunswick, ME 04011
Email Phone: (207) 721-1000 Fax: (207) 837-6356
The Greater Brunswick Area is includes Brunswick, Topsham, Harpswell, Bath, Bowdoinham, Phippsburg and Georgetown. The area has miles and miles of pristine coastline with ocean vistas, historic lighthouses, and vibrant downtowns with a variety of dining, shopping and entertainment.
Search all Brunswick real estate here.
Brunswick is the largest town in Maine with its charming Maine Street shops, café's and eateries. Brunswick's Park Row Gazebo is where concerts are held each summer. The famous Bowdoin College campus, Joshua Chamberlain House, Pejepscot Historical Society and The Maine State Music Theater are downtown as well as the new Maine Street Station Amtrak terminal. Brunswick now has an Executive Airport for general aviation which is co-located at Brunswick Landing a multipurpose facility home to two colleges, an IT security firm, Kestral Aircraft Manufacturing as well as other businesses and light manufacturing.
Bath is one of the top 100 best cities in America with its historic waterfront downtown area, waterfront park and is home to Bath Iron Works, one of the largest employers in the State.
Harpswell has more coastline, bays & bold ocean views than any other town in Maine offering many opportunities to own a truly wonderful part of the coast of Maine.
The Agents of The Maine Real Estate Network Brunswick Office are highly knowledgeable and experienced in helping Buyers and Sellers fulfill their dreams with their real estate needs. As part of the largest independent real estate agency in Maine they have the resources and connections to ensure their clients needs are met and exceeded. The Brunswick office is on Coastal US Route 1 at 104 Pleasant Street, Suite 3, Brunswick, Maine 04011. (Next to Subway & Dunkin Donuts.) Phone (207) 721-1000.
About Gina
My journey into real estate began at the age of four when my parents began their own real estate company in Topsham, Maine. My first real estate memories surround rehabbing an old shoe shop building on 54 Maine Street in Topsham my parents purchased to convert into their new real estate office. All of us kids were recruited to help. My task was simple; putty the many nail holes to ready the old walls for new, fresh paint.
My mother and father were a real estate team. Quickly, LeDuc Reality grew into a hub of real estate activity and even our family home played a key role in the business' day-to--day functions. Real estate did not start at 9:00am and turn off at 5:00pm. Instead, real estate existed as an all day, every day, and pursuit. Our family home was not even off limits to "the business." Before the days of answering machines, answering services and emails the phone nearly "rang off the hook" in our house. By the age of ten, I had already learned to handle calls and inquiries from sellers, buyers, agents and prospective tenants understanding which calls required immediate escalation to either the handling agent or my parents.
As a young teen, helping my father with the property management tasks he preferred to delegate: lawn moving, painting and cleaning, was a typical weekend activity.
As an older teen I spent countless hours with my mother at our kitchen table pouring over the "ad book;" my mother's low tech system for tracking the ad cycle and determining ads to be pulled and new ads to be pushed. Here, at my mother's side, my literary and marketing skills were conceived as we sipped warm cups of tea searching for the perfect house selling adjectives and adverbs.
I deepened my literary skills at Marlboro College in Marlboro, Vermont where I studied and earned my bachelor's degree in Russian literature and music. During college breaks, I returned to Maine working at Merrymeeting Multiple Listing Services editing and preparing listing data to run in the weekly listing book for local agents.
After college, I married into a Maine fishing family and soon developed a passion surrounding issues impacting Maine fishing communities. While staying at home with my young children, I had the opportunity to work on research projects undertaken by the Maine Department of Marine Resources and Gulf of Maine Research Institute investigating the Gulf of Maine shrimp and whiting populations. I also served as a field correspondent for Commercial Fisheries News; a Maine based commercial fishery paper, reporting on issues impacting Maine fishermen.
I have been truly fortunate to have had the opportunity to learn the Mid Coast Maine real estate landscape from such an early age while also experiencing Maine communities from fishing and ecological based perspective. I am excited and looking forward to applying both my knowledge and skills in assisting you in buying or selling your home.