Waterboro
397 Sokokis Trail
East Waterboro, ME 04030
Email Phone: (207) 247-3232 Fax: (207) 247-3255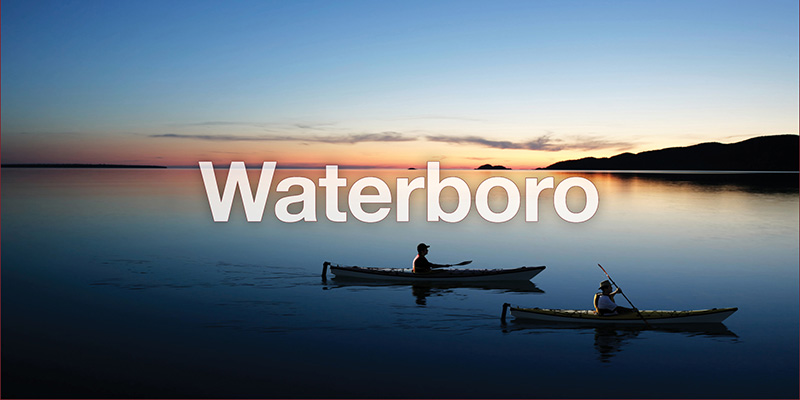 Our Waterboro Office is located in the heart of the Southern Maine Lakes Region where our beautiful lakes and woods offer a variety of activities for all of Maine's diverse seasons. Summer activities are limitless with swimming, boating, hiking, and horseback riding. Our winters are just as lively with snowmobiling, cross country skiing, and hockey on the lakes.
Waterboro is just one of many active Massabessic Communities which offer annual events, fairs, celebrations, youth activities and so much more. Each summer Waterboro has its famous Old Home Days festival featuring live music and some of the best fireworks in the state. There is nothing quite as picturesque as Alfred Village and its historic Court House famous for housing the oldest continuous court records in the United States going back to 1636. For those brave enough the ice fishing is unsurpassed with a state record 23 lb. trout coming from Shapleigh's Square Pond. Waterboro & Limerick's Lake Arrowhead was boasted by Field and Stream as one of the top bass fishing lakes in the US.
The Waterboro area offers a wide variety of businesses including the Discovery Channel's Howe & Howe and their amazing machines. We have a walk in clinic, pediatric office, optometrist as well as a 24 hour staffed Fire department. Hannafords, Napa, Dollar General, Subway and Dunkin Donuts as well as several banks and a variety of pizza joints and convenience stores are scattered around the area.
We are a short 20 minute drive from Saco and Sanford, and only 35 minutes to Portland. Conveniently located within 2-hours of Boston and with its easy access to the lakes, mountains, city, and interstate the Waterboro region is a wonderful place to call home whether it be year around or as one of our many summer residents.
Lake Arrowhead Community, www.lacinc.org, is Maine's largest subdivision. It is located within Waterboro and neighboring Limerick. There are over 1400 homes in this community which offer clubhouses, beaches and of course, the beautiful 1100 acre lake itself. #MakeLACYourHome
Our Waterboro office is made up of experienced REALTORS® who specialize in residential, land, and waterfront real estate. We have 17 agents working from this branch and the majority live close by and have extensive knowledge of the area. We are "Proudly Serving Our Community". Search all Waterboro real estate here.
The Waterboro area has their own ATV and snowmobile clubs! www.omatvers.net and www.ossipeemountaineers.com Check out their websites!
Our physical address is: 397 Sokokis Trail, East Waterboro, Maine. Our mailing address is: P O Box 105, North Waterboro ME 04061
About Eric
A longtime resident of Waterboro and former local business owner, Eric is the go to guy when it comes to real estate in Waterboro and the surrounding towns. Eric has bought and sold real estate in Waterboro, Buxton and Limerick and manages rental property in Alfred and Waterboro. Also by previously owning a popular local restaurant he became familiar with the local people and their needs.
In his free time he is a devoted family man to his wife and children. He enjoys boating and spending time with family and friends at his home on Little Ossippee Lake. Eric prides himself in building long lasting relationships by providing top notch service with all of his real estate transactions. If you are in need of an expert in the area or someone who will make your real estate experience as smooth as give Eric a call.