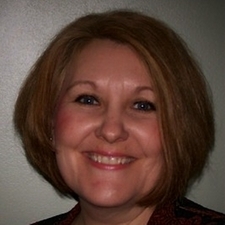 | Associate Broker Brunswick
Brunswick
104 Pleasant Street Suite 3
(Next to Subway & Dunkin Donuts)
Brunswick, ME 04011
Email Phone: (207) 721-1000 Fax: (207) 837-6356
The Greater Brunswick Area is includes Brunswick, Topsham, Harpswell, Bath, Bowdoinham, Phippsburg and Georgetown. The area has miles and miles of pristine coastline with ocean vistas, historic lighthouses, and vibrant downtowns with a variety of dining, shopping and entertainment.
Search all Brunswick real estate here.
Brunswick is the largest town in Maine with its charming Maine Street shops, café's and eateries. Brunswick's Park Row Gazebo is where concerts are held each summer. The famous Bowdoin College campus, Joshua Chamberlain House, Pejepscot Historical Society and The Maine State Music Theater are downtown as well as the new Maine Street Station Amtrak terminal. Brunswick now has an Executive Airport for general aviation which is co-located at Brunswick Landing a multipurpose facility home to two colleges, an IT security firm, Kestral Aircraft Manufacturing as well as other businesses and light manufacturing.
Bath is one of the top 100 best cities in America with its historic waterfront downtown area, waterfront park and is home to Bath Iron Works, one of the largest employers in the State.
Harpswell has more coastline, bays & bold ocean views than any other town in Maine offering many opportunities to own a truly wonderful part of the coast of Maine.
The Agents of The Maine Real Estate Network Brunswick Office are highly knowledgeable and experienced in helping Buyers and Sellers fulfill their dreams with their real estate needs. As part of the largest independent real estate agency in Maine they have the resources and connections to ensure their clients needs are met and exceeded. The Brunswick office is on Coastal US Route 1 at 104 Pleasant Street, Suite 3, Brunswick, Maine 04011. (Next to Subway & Dunkin Donuts.) Phone (207) 721-1000.
About Donna
My name is Donna Guiggey; I am a real estate professional/broker specializing in properties located in the beautiful counties of Androscoggin, Cumberland, Kennebec and Sagadahoc! I have resided in Maine since 1961. Growing up in Northern Maine, my family and I later relocated to the Bangor area, where I was employed by a large public utility company, providing shareholder and payroll services. A strong family circle and my spouse's employment prompted another move further south to my current home in the greater Brunswick area; my desire to become self-employed and work with the public opened the doors to Real Estate in 2006.
In my practice of real estate, I am willing to go the extra mile for my clients by providing great customer service, consistent communication, strong attention to detail and ensuring a positive experience for all parties to the transaction: buyers, sellers and cooperating agents. During the years of 2006 through 2015, I have assisted many clients with purchasing or selling their homes throughout various counties in Maine. I know the importance of communication and what is necessary to successfully close a transaction, and am committed to creating a positive buying or selling experience!
"Always there for you!"