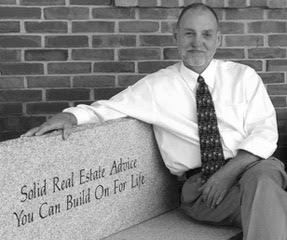 Cumberland
78 Route 1
Cumberland Foreside, ME 04110
Email Phone: (207) 781-3400 Fax: N/A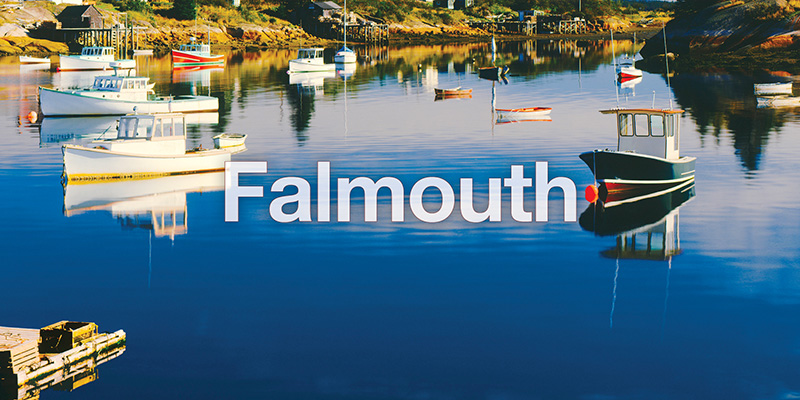 About David
If you're looking for an experienced and skilled agent who will represent you from start to finish, then we should talk. Early on I learned that you're only as good as your last transaction, so make every single one the best it can be. I strongly believe in protecting the interests of my clients and communicating everything useful I've learned in a long career of representing people like you. On a personal note, I've lived in Yarmouth, Maine, for over 30 years and loved raising my two wonderful daughters here. When time allows, our favorite activity is spending time on our island; gardening or doing woodworking projects. I'm also a very active Rotarian. Wishing you the best in your real estate transactions! Please contact me if you'd like help.
Positions: Maine Real Estate Commission: 1993-present (chairman 2014, 2011, 2007, 2002, 1999 & 1997) Realtor of the Year - 1992 Portland Board of Realtors President - Portland Board of Realtors - 1991 Director - Maine Association of Realtors: 1987-1993 Yarmouth Rotary Club: Charter Member.
David's Testimonials
Highly likely to recommend12/20/2015 - jtbarnardmswSold a Single Family home in 2014 in Yarmouth, ME.My family has had an exceptional experience with David KItchen as our broker. He was thoroughly professional and very creative in response to our needs. We have recommended him to others and will continue to do so.
Likely to recommend12/11/2015 - dmathes107Sold a Single Family home in 2015 in Yarmouth, ME.My property in Yarmouth had a variety of potential uses - as a possible single family home, as an owner occupied two-family, or as a commercial rental or business occupied investment. David met with and was able to help each client see the opportunities present. The paper trail was completed efficiently and there were no surprises as we completed the sale. His calm manner was the perfect antidote for my [...]
My husband and I contacted David when we became interested in relocating to my hometown of Yarmouth from the DC metro area. David's excellent reputation preceded him, and we knew he would help us find the perfect home at our price point. Once we settled on a house, David immediately took action to set the process in motion. He understood our requirements and communicated them clearly to the sellers. As a result, the process ran much more smoothly than we could have anticipated. David is an [...]
Grace Raftery
Highly likely to recommend12/12/2015 - lizzy4remoBought a Single Family home in 2015 in Durham, ME.David is thorough, and treated us like family members, he took extra steps like driving through neighborhoods to give us a feel for the area. He demonstrated finesse in skillfully negotiating our sales contract. We highly recommend David. Liz and Randy Jacobsen
Highly likely to recommend07/07/2016 - lmbergeron1Bought a Single Family home in 2016 in Yarmouth, ME.Honesty and integrity are very important aspects of any real estate transaction. Dave Kitchen has these qualities and helped me navigate through a very stressful home buy purchase. Not only was he very knowledgeable, but he and I shared a few good laughs along the way. He is extremely knowledgeable in the real estate business as well in the local area. I can't think of a better person that I [...]
Highly likely to recommend06/19/2017 - katherine e tierney Bought and sold a Single Family home in 2016 in Yarmouth, ME.David was knowledgeable, calm, and easy to work with. His years of experience are a great asset when negotiating. He was also very responsive to all of our questions.
Highly likely to recommend07/07/2016 - ctqgibsonBought a Single Family home in 2016 in Yarmouth, ME.David Kitchen graciously answered our complicated as well as basic questions. He patiently and professionally responded to our ever changing vision of our new home. He was valuable during the negotiation process giving expert advice and insight into the local market. His vast experience of real estate and deeply rooted knowledge of the local market made working with David easy. He is an [...]
Highly likely to recommend04/14/2016 - mardunlapsSold a Single Family home in 2016 in Yarmouth, ME.David listed and sold for us an antique cape we had purchased 15 years ago as an investment property. Since the property was a rental, we had never modernized it nor made major improvements. He immediately saw its potential, when other brokers didn't, and knew how to market it as an opportunity for a family or contractor who wanted to invest in a home in Yarmouth. He brought an impressive number [...]
Highly likely to recommend01/06/2016 - lorahigo21Bought and sold a Single Family home in 2015 in Yarmouth, ME.I have had the assistance of Foundations Real Estate on both the buy and sell sides of real estate transactions. My primary broker was David Kitchen whom I found was extremely knowledgeable in the process. He understood and prudently advised me about the process, paperwork, and people involved. I appreciated his patience with me and handling of details especially since my first [...]
Highly likely to recommend12/16/2015 - mwillia64Sold a Single Family home in 2015 in Yarmouth, ME.We found David to be very professional. He provided us with the information we needed to make an informed decision and wasn't pushy. He updated us every step of the way. We enjoyed working with him and would highly recommend him to others selling their home.