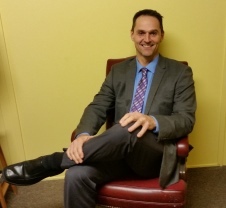 | Associate Broker Windham
Windham
887 Roosevelt Trail
Windham, ME 04062
Email Phone: (207) 894-5722 Fax: (207) 894-5723
Windham, Maine incorporated in 1792 is now a four season destination with close to 500 acres of parks and preserves offering a wide variety of activities for swimming, paddling, fishing, hiking, mountain biking, cross country skiing, skateboarding and more. There are a variety of places of interest in Windham, both to visitors and residents. South Windham village, the home of Windham's Historical Society will show remnants of the old town center and once-thriving mills. North Windham is now the center of the towns retail shopping district, eating establishments, entertainment venues such as Seacoast Adventure Park an all season park for all ages etc.
About Craig
Craig Dickson has been in the insurance and financial services industry for over 14 years. He obtained his real estate license just over 4 years ago, but has been involved in real estate for over 22 years, as he owns commercial, residential, rental, and land as part of his investment portfolio. He is the owner of Investment Executives, LLC, Dickson Enterprises, Bill Reduction, LLC, MyNetKing.com, The Maine Money Academy, and The Maine Money Show. His primary office location is in Biddeford, however, his roots, and the areas in which he serves are in Central and Southern Maine, as well as the Western Maine Foothills. He is a public speaker on such topics as social security maximization, retirement planning, and income planning, insurance, real estate, and asset protection. He currently holds several financial services licenses including his life and health license, along with his Certified Annuity Specialist (CAS) designation. As mentioned before, he is a licensed Real Estate Agent who not only buys and sells properties for clients, but for himself as well, as he has had over 22 years' experience in real estate.
Craig was born and raised in Rumford, Maine and went to school at both Rumford and Mountain Valley. He attended Central Maine Technical College, The University of Maine @ Farmington, and Lyndon State College in Vermont.
His focus is to help Mainers understand how to better plan for retirement, and maximize the dollars they have to create an income for life. It is Craig's goal to better educate Mainers on nearly all money matters, including real estate - because money matters.
Craig Dickson lives in Maine with his wife and five children. His family is his focus, and you'll rarely find him away from his wife and children on the weekends. His golf game is no longer what is in his twenties when he was out on the links daily. With grace and good fortune, Craig found his true calling with his amazing wife and five magnificent children. His commitment and dedication to his family is the kind of commitment and dedication he works to convey and implement to his extended family of clients.
Through regular contact via phone, email, client appreciation events, educational seminars, and more, Craig works to make sure his clients feel like family.