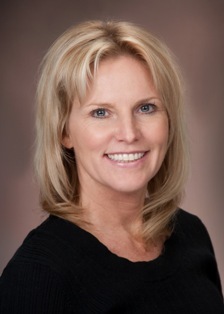 | Associate Broker Gorham
Gorham
352 Main Street
Gorham, ME 04038
Email Website Phone: (207) 839-4141 Fax: (207) 839-4142
The town of Gorham is a quintessential Maine town sharing both a rich history and a bright future. This is primarily the result of its unique location in Southern Maine. Gorham is within a very short commute to Portland and all that Maine's largest city has to offer yet is beloved for still retaining all the characteristics of a quiet country town to include lush rolling fields, farms, heavily wooded areas and wide open spaces. Gorham's residents enjoy a vibrant Village Center where numerous shops and restaurants are within walking distance of the village post office and supermarket. Gorham Village is also home to a University of Southern Maine campus and to all three of Gorham's well respected Elementary, Middle & High Schools. Gorham Real Estate is a complementary mixture of well-preserved antique homes and newer well-planned neighborhoods that strive to protect a small town feel. Gorham is well known for the volunteerism of its residents and for cultural opportunities, with countless art events each year. Gorham has recently been featured on several Top 10 lists for the best places to live in Maine. This is no secret to the thousand of new residents that have made Gorham their home over the past decade, making Gorham one of the fastest growing municipalities in Maine. Whether you choose to make Gorham or one of her surrounding communities your next home, we look forward to serving you.
About Christy
I am a lifelong Maine resident and have always lived in and around the Gorham area. I have been in the construction industry since my early 20's.
With my background and drive for above and beyond customer service and attention to detail I look forward to working with you to deliver a smooth process for what is likely your biggest financial undertaking.
My goal is to make your home buying or selling experience as easy and enjoyable as possible by being available to you from beginning to end and beyond.
Client Testimonials:
Rich & Amanda
My husband and I were looking for a home to start our family in. Christy not only helped us achieve that but she also made sure the home was right for us and our needs. She wasn't pushy about making the sale, if she noticed things that wouldn't fit for us she pointed them out. It felt good knowing that she was looking out for us and wanted us to have a safe home that would grow with us
Rachel & Andrew
Christy was AMAZING. She came highly recommended and we now know why. She was so easy to communicate with. I always got a response right away. (no matter what the hour was) She had every answer we ever needed. She bent over backwards to make everything go exactly how we wanted them to. We found our house very quickly and easily thanks to her. Christy was willing to crawl in every space and check out every square inch of the house for us.. She continually saved us money and communicated with our loan officer to make sure everything stayed on track and to be sure we got every dime we deserved with closing costs. She went down to the town hall for info about the property before we even made an offer. She truly went over and beyond. I have sent many people her direction since we closed.
Myles & Amy
We stumbled across Christy by chance through my fiancé's work, and couldn't be more thrilled that we did! We were very early on in the search for our first home, and had no idea how or where to start. She helped us through every seemingly complicated step with a positive attitude, and made us feel secure with our decisions. She was professional, highly knowledgeable, enthusiastic, and more than willing to go the extra mile to get our questions answered and make sure we got exactly what we wanted in our first home. We are forever grateful to have had such a great experience buying our first home, and highly recommend Christy.