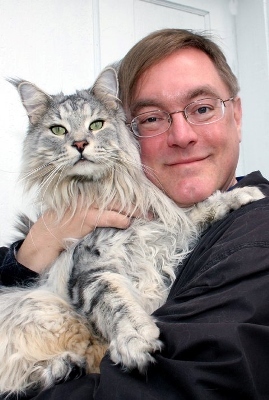 About Christopher
Chris has been a licensed Realtor since 2004, inspired by the agent who had assisted him with finding the perfect home. He truly enjoys working in the real estate industry because it offers the opportunity to help others find their own ideal homes or vacation spots. As a full time agent, Chris takes continuing education seriously, providing up to date information and tools to serve his clients well.
A very important aspect of Chris' life is his commitment to his community through volunteerism. Over a period of 18 years, he was a mentor to 4 young men through the Big Brothers Big Sisters program. With experience in radio broadcasting as a news reporter and on air-announcer, combined with his background in non-profit management and a love of helping others, Chris founded "Welcome to Housing" in 2011. This furniture & home goods bank, which serves the greater Bangor region, is an all-volunteer alliance which started when a grant to a shelter came to an end. "Welcome to Housing" helps people moving from shelter programs to permanent housing as well as folks displaced by fire and domestic violence. In addition, Chris has been a longtime associate member of the Bangor Region Chamber of Commerce, serving on the membership committee.
In his free time Chris enjoys photography, traveling on day trips throughout the state to capture images of Maine.
Chris and his wife, Robin, have called Bangor home since 1986, and lived in the "Tree Streets" neighborhood since 1999. They are pet lovers with cats and a house rabbit, including Loki the Maine Coon Cat shown in the photo. They have also been volunteer drivers in a number of animal rescue transports.
Chris loves living in Maine and helping people "find their way home." Visit his web site: christopherolsen.com and also the website for his volunteer furniture bank: welcometohousing.com