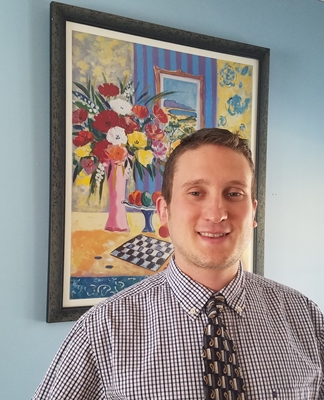 Waterboro
397 Sokokis Trail
East Waterboro, ME 04030
Email Phone: (207) 247-3232 Fax: (207) 247-3255
Our Waterboro Office is located in the heart of the Southern Maine Lakes Region where our beautiful lakes and woods offer a variety of activities for all of Maine's diverse seasons. Summer activities are limitless with swimming, boating, hiking, and horseback riding. Our winters are just as lively with snowmobiling, cross country skiing, and hockey on the lakes.
Waterboro is just one of many active Massabessic Communities which offer annual events, fairs, celebrations, youth activities and so much more. Each summer Waterboro has its famous Old Home Days festival featuring live music and some of the best fireworks in the state. There is nothing quite as picturesque as Alfred Village and its historic Court House famous for housing the oldest continuous court records in the United States going back to 1636. A trip to Newfield's Willowbrook Village is like stepping back in time to the 19th century. For those brave enough the ice fishing is unsurpassed with a state record 23 lb. trout coming from Shapleigh's Square Pond. Waterboro & Limerick's Lake Arrowhead was boasted by Field and Stream as one of the top bass fishing lakes in the US.
The Waterboro area offers a wide variety of businesses including the Discovery Channel's Howe & Howe and their amazing machines. There is something to be said about country living with the convenience of a regional medical center, Hannaford's grocery store, and our very own Dunkin Donuts.
Conveniently located within 2-hours of Boston and with its easy access to the lakes, mountains, city, and interstate the Waterboro region is a wonderful place to call home whether it be year around or as one of our many summer residents.
Our Waterboro office is made up of experienced Realtors who specialize in residential, land, and waterfront real estate. Search all Waterboro real estate here.
PO Box 250
397 Sokokis Trail
East Waterboro, ME 04030
Office hours:
Summer: M-F 9:00 – 5:00pm, Saturdays 9-1:00pm
Winter:M-F 10-4:00pm, Saturdays by appointment
About Christopher
Hello. My name is Chris. I am 28 years old. I am not only a hard worker but I am a smart worker as well. I love to solve problems and help people. I have many interests and enjoy pretty much everything from playing harmonica to playing basketball. Some others are tai chi, biking, swimming, running, hiking, disc golf, surfing, learning things like languages or science, reading, writing, and learning about other people's interests. I am sure that if we work together, we will have something in common and I will work hard, smart, and solve problems for you. Good luck to you and have peace.