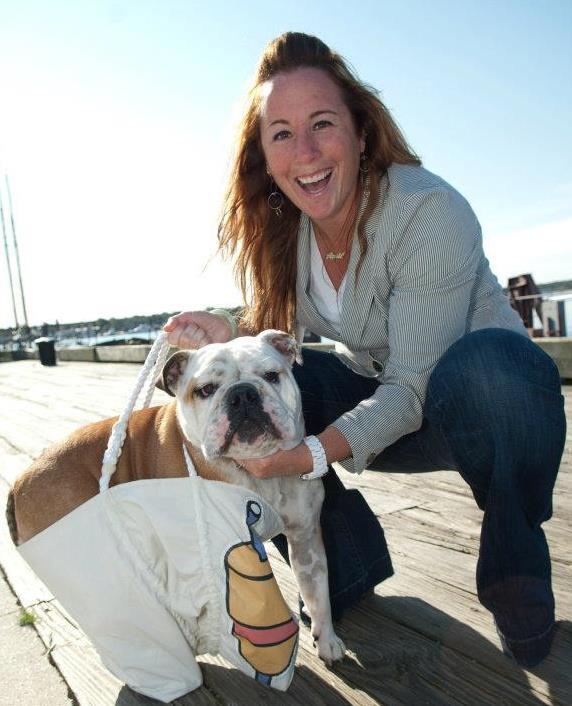 | Associate Broker South Portland
South Portland
75 John Roberts Road
South Portland, ME 04106
Email Phone: (207) 774-4224 Fax: (207) 774-4225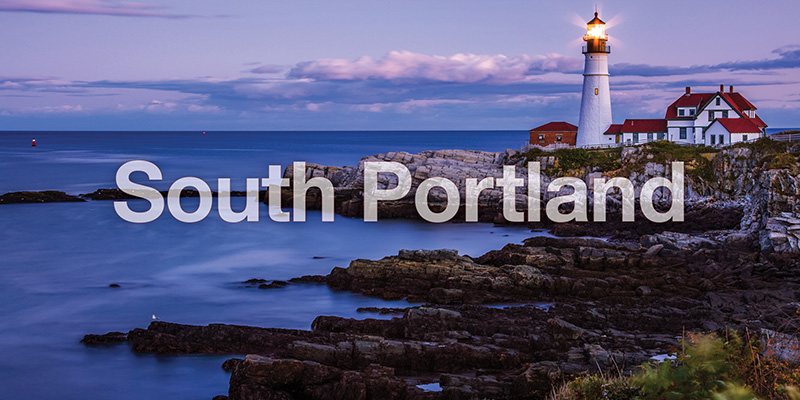 South Portland is a beautiful coastal community that was established in 1898 after separating from Cape Elizabeth. Located just south of Portland and about 90 mins from Boston, Massachusetts; South Portland boasts beautiful beaches, peaceful parks and a walking trail that takes you from one end of the city to the other. South Portland offers both public and private schools and is also home to Husson College and the Southern Maine Community College which is part of the University of Maine system. South Portland offers both a diverse population and is also a great shopping destination. The community offers a great mix of small, locally owned businesses and large nationally known chain stores. The Maine Mall, the largest mall in the state, enjoys calling South Portland its home.
Search all South Portland real estate.

OUR OFFICE:
The Maine Real Estate Network's office in South Portland is conveniently located behind the Maine Mall in what many people refer to as the West Side of the city. We are close to I-95 and offer plenty of parking for our guests and clients.
About April
I have been assisting buyers and sellers in the Greater Portland area with their real estate needs since 2005. I have found that good communitcation, attention to detail and organization has been the key to making transactions go as smoothly as possible.
Achievements
Sales Agent 2005 - 2007 Associate Broker 2007 - Present Notary Public
Community Involvement
I love being involved in the South Portland Community. I am currently the secretary and membership coordinator for the SoPo Buy Local, my team, The Cohen-Tracy Team, sponsors a t-ball team every year in South Portland and I enjoy volunteering at various events held throughout the community.
April's Testimonials
April helped us in our first home purchase. She was helpful during every-phase and even after we moved in. To help you she is always available and quick in guiding... always responds email, text or phone... her co-ordination with builder helped us to move in the house just within three months from foundation date, which almost everyone around me told would be impossible...
Viv P.
April took on a very big job for my family. We were preparing to sell 3 properties as part of an estate and she was willing to accept the task. When selling properties that are in 'the family' for several decades the person taking on that task has to deal with people that are emotional about selling something so close to their heart. April's knowledge of the housing market, the location of the properties and the direction the neighborhood was headed gave us the confidence that we bound for [...]
Meg T.
We have purchased 5 homes in four states, and April has been the best of what we want and need in a realtor. She's enthusiastic, honest, and intelligent. She is easily accessible and quick to respond to even the simplest question. April will give honest advice to home buyers and sellers, even when she knows she may not get the listing (as was the case with our current home, which we decided to keep and rent out). She is a valuable community resource and literally knows everyone--good and bad! [...]
Jennifer C.
I've worked with April on the purchase of two homes and the sale of one. The first was my first time buying a home, which was such a learning process. I couldn't have imagined any of these transactions without having April's help. Her gut instincts, her strategic thinking, and her creativity make her a truly amazing realtor. She definitely had the best interest of my family in mind as we navigated the buying/selling process. She's a top notch, go getter and a great communicator!
Jenika
Working with April was an absolute pleasure. I met her as I was scoping out a new subdivision with Star Home Builders. Nothing stuffy...real conversations that were both informative and educational. April listened to our needs and was an absolute necessary liaison with our wonderful builders. Calls, texts, facebook messages and the like: April was there every time to answer all of our questions. The best part: she is a true member of the southern Maine community! Six degrees of separation will [...]
Nicole L.
April is not only so fun to work with, but professional, and extremely knowledgable about real estate. She spent a majority of her life in the Portland area, and knows the ins and out of it. It was nice knowing that April had our back throughout the house-buying process. I would recommend April to anyone looking to buy a home in this area - in fact, my sister ended up working with and loving April as well!
Janna R.
Buying our first home, my husband and I were full of questions and concerns. April was always available to help guide us along and talk us (me) down from the ledge throughout the entire process. She was professional and helpful while bringing in her flair for fun, her love of the area, and superior knowledge of the real estate process. We couldn't have asked for a better experience!
Kate Raymond
April is the best Realtor to work with she is so professional, looks after her clients and goes all out for their interests! She sold our home in 2 days and we truly appreciated all her advice and help in getting our home ready.Always highly professional yet she is fun to work with!! THANK YOU APRIL !!
Jen Back
My husband Nate and I are huge fans of April Cohen! She's an outstanding Realtor and is on top of communicating and knowing neighborhoods well. She's dialed in! April helped us find and purchase our first investment property in Portland and now we are on the hunt for our own home and more investments! I can't express enough on how pleased we are with April's professionalism, her knowledge of the market and her follow through on the entire transaction. With all the Realtor's to choose from we [...]
Clare N.
April is a realtor that goes "above & beyond" for her clients. She is always available to answer all your questions and concerns. Not only during the process of selling, but after she makes sure you are taken care of in many special ways. She even makes sure you have what you need WITHOUT ASKING to file your taxes.
Lori K.