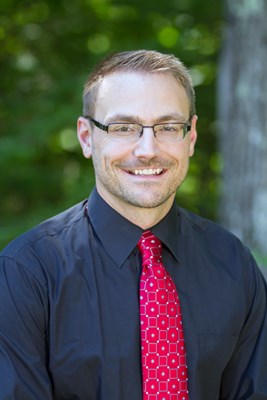 | Associate Broker Auburn
Auburn
34 Center Street
Auburn, ME 04210
Email Phone: (207) 689-9800 Fax: (207) 689-9801
Auburn is a city and the county seat of Androscoggin County, Maine, United States. The population was 23,055 at the 2010 census. It is one of two principal cities of and included in the Lewiston-Auburn, which is also known as twin cities.
Many festivals are held in Auburn/Lewiston throughout the year and is home of the Great Falls Balloon Festival in August.
The office is located close to I 95 and provides plenty of parking for clients and guest.
About Anthony
Tony is a buyer and seller specialist with the Meservier & Associates team at The Maine Real Estate Network. He graduated from Oak Hill High School in 2004, and went on to earn his bachelor's degree in Kinesiology and Physical Education from the University of Maine in Orono.
While searching for a teaching position and holding two jobs, he decided to further his education by getting his real estate license. He became a licensed agent in 2011 and quickly found his passion; helping clients navigate one of the biggest decisions of their lives. He strives daily to provide his clients the highest level of customer service.
Tony success has given him the opportunity to take his real estate career a step further than most agents. He recently added a licensed real agent to his business that provides showing assistance to his clients. This assistant works hand in hand with many of his buyer clients. This supports allows Tony to expand his availability and ensures that his clients have the best chance to view their future home as quickly as possible. Tony also understands how exciting and stressful a process like this can be and loves to put his teaching degree to work by walking his clients through the process step by step.
Tony is married and is the proud father to 2 beautiful children. With his background in Physical education he enjoys all sports and especially enjoys watching the New England Patriots on Sundays after Church. He thrives on competitive past times, whether it's a game of monopoly with his family or a men's football league, he always plays to win!
Anthony's Testimonials
3 weeks ago we closed on our first home. Our realtor was Tony Poulin from Meservier & Associates. Tony did a wonderful job for us, he listened and really paid attention to what we needed throughout the process. Tony is a calm, confident and attentive realtor whom we would recommend to anyone. His communication skills with us as buyers and throughout the negotiating process where top notch, we never felt left in the dark or neglected, ever. We also met a few people working in the Meservier [...]
Micah & Meghan