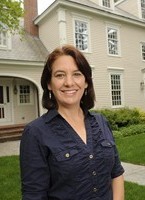 Falmouth
75 Clearwater Drive Suite 204
Falmouth, ME 04105
Email Phone: (207) 781-3400
Falmouth, Maine is located just north of Portland on the coast of Maine. It has a population of approximately 11,000 people, and covers approximately 32 square miles from the coastline to rural areas further inland.
Attractions in Falmouth include the local harbor and town landing, indoor and outdoor ice skating facilities, shopping, many parks and recreational facilities, 3 golf courses, and a medical center.
The Falmouth office is located close to I-95 and I 295 and provides plenty of parking for clients.
About Anne-Marie
Anne-Marie is a broker you want on your side. Her friends call her when they need a negotiator when purchasing a car or getting a group discount. She has a proven sales record whether you are on the buying side or selling side. Anne-Marie is a top selling broker in the area. As a multi-million dollar producer, she was awarded the top selling agent & team for units and volume at Prudential Northeast Properties, Allen & Selig Realty and the Sterling and Diamond International Society Award while at Coldwell Banker Residential Brokerage. As a resident in the great state of Maine for 40 years, she has the expertise and resources you need to make a smooth sale. She prides herself and her team on not just offering services during the transaction but after the sale as well. Her commitment to her clients is unparallel. Afterall, she learned what customer service means from the best educator, LL Bean, after 13 years being employed there.

Call or email her today for your next sucessful real estate transaction!
Anne-Marie's Testimonials
My introductory meeting with Anne-Marie was like greeting an old friend. She had already sold 2 condos in my complex and had a working knowledge of the rules and regulations of the association. She was both friendly and professional. Her manner is energetic and very positive. When the first buyer's offer fell through Anne-Marie was on the phone with me in a week with new buyers who did in fact buy my condo. I would recommend her 100 percent.
Zillow user 3800766
Anne­Marie McKenzie is the most talented realtor I've had the privilege of working with. I have elderly parents who are very attached to their home. It needed quite a few upgrades before they could put it on the market. Anne­Marie's compassion coupled with her expertise was the perfect combination to help my parents make the decision to follow through with much needed renovations. Now the house is ready to sell. Thanks, Anne­Marie, for making what could have been an emotionally [...]
Susan
Anne-Marie went above and beyond our expectations. When everyone told us that the housing market was bad and that we'd never get our house sold, Anne-Marie sold it in 2 months at just $2,000 below the asking price. When we thought we'd never find a house to buy that we loved AND was in our price range, Anne-Marie found us our dream home and we bought it at $15,000 below the listing price. I think I talked with her daily for about 3 months during our house selling/buying process and she was [...]
Zillow user 0236225
Anne-Marie was an excellent real estate agent. We just closed on our new home last week. She led us through every step of the process with finesse and ease. She keeps a calm head in challenging situation and she is an excellent negotiator. We got a great deal on our new home and we probably would have walked away from the stress of the proceedings if it weren't for her guidance. We strongly recommend Anne-Marie for anyone who is interested in getting the deal done quickly and well!
Leah McDonald
"Anne-Marie went the extra mile for me, more than once! She had a positive attitude throughout the entire process."
Stephanie Lemieux
I moved to Maine from out of state. From our first meeting via email through the closing, Anne Marie was attentive, helpful and knowledgeable. Even after the closing, she continues to be a resource. I highly recommend Anne Marie. You will be thankful that you chose to work with her to find the house and location that's just right for you.
Debby Adkins
We initially listed our house with Anne-Marie because we got a good vibe from her at our first meeting. We quickly learned that she was not only easy to work with, she was professional and always responsive to our needs. She made us feel as if we were her only clients! There were a handful of houses on our street that were for sale when we listed with Anne-Marie. We sold and they remained on the market. She also assisted us in the purchase of our new home. We got exactly what we wanted for the [...]
Zillow user sdmaine
"I have been involved in 10 transactions over the past 20 years and without question, your performance surpassed that of any other broker I have worked with."
Jean Lunt
We couldn't be happier with our experience with Anne-Marie. She came to see our home when we were thinking of listing and gave her recommendations of things that we should address before listing. She even recommended her handyman so we could get some work done. She spent time getting the house staged and took great pictures. Buyer responses were forwarded to us in a timely. We knew that she was looking out for our interests and was also fair and honest. As first-time sellers, we really [...]
Zillow user 69236800
"We loved working with Anne-Marie! She worked so hard for us, and we are eternally grateful. We love our house!"
Jen & Todd Guite