Warren, Maine

Description:
Warren, Maine, is a small town in Knox County about 5 miles from the coast with a population of about 5,000. Warren is a welcoming, classic New England town centered around community and a mutual appreciation of the beautiful surroundings.
4A61D2
There is no data available
Current Market Snapshot
Property Type:
Residential
Inventory:
13
Avg Price:
$273,131
Avg Days On Market:
166
Property Type:
Commercial
Inventory:
5
Avg Price:
$290,580
Avg Days On Market:
158
Property Type:
Land
Inventory:
28
Avg Price:
$80,550
Avg Days On Market:
198
Area Info:
Recreation
Warren is positioned along the St. George River which flows out into the Atlantic ocean and there are a wide range of waterfront activities to enjoy. There are also two ponds - North Pond and South Pond on either side of the Route 1 Atlantic Highway which flows through the town.
Schools & Community
Children in Maine attend RSU 40.
4A61D2
FF9900
DC3912
There is no data available
Warren Maine News
Spring has arrived and there are some wonderful events going on this season in our beautiful state of Maine. Take a break from the slopes and enjoy these fun filled events with your friends and [...]
If you want to get out of the kitchen this Valentine?s Day with your special someone, here are some great dining options to consider in Portland, Maine. From Italian and French cuisine to steakhouses and comfort food, the food scene in Portland offers [...]
Over the next 18 months, nationwide home prices are expected to be around 4% lower due to the new tax reform bill. The impact the tax reform bill has on home values will largely depend on location and we could see some tension in high taxed states and [...]
Read More
Our Local Office: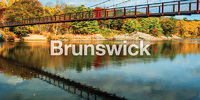 Brunswick
104 Pleasant Street, Suite 3