Freeport, Maine

Description:
Freeport Maine is a small town in eastern Maine along the northern coast of the Casco Bay. Freeport is located about 20 mins north of Portland and 40 mins south of Augusta. Freeport is well-known for its great shopping including L.L. Bean's flagship store.
4A61D2
There is no data available
Current Market Snapshot
Property Type:
Residential
Inventory:
15
Avg Price:
$834,580
Avg Days On Market:
91
Property Type:
Commercial
Inventory:
5
Avg Price:
$508,780
Avg Days On Market:
98
Property Type:
Land
Inventory:
14
Avg Price:
$398,350
Avg Days On Market:
128
4A61D2
FF9900
DC3912
There is no data available
Real Estate Listings
Freeport Maine News
Ski enthusiasts are enjoying prime mid-winter snow conditions with soft snow across eight peaks thanks to mild temperatures. Warm temperatures are expected to continue overnight with periods of rain throughout the day tomorrow. Sunday could bring sunshine [...]
Bean Group announced that it has acquired The Maine Real Estate Network, Inc., the largest residential real estate company in the state of Maine.
If you are spending time in Portland, Maine, this summer, you'll need to find time to get to the beach. While southern Maine has dozens of beautiful beaches, we have narrowed down it down to our five favorites.
Read More
Our Local Office: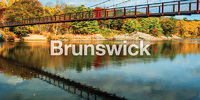 Brunswick
104 Pleasant Street, Suite 3