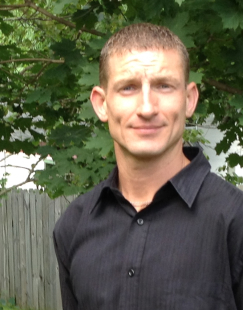 | Associate Broker Falmouth
Falmouth
75 Clearwater Drive Suite 204
Falmouth ME 04105
Email Phone: (207) 781-3400 Fax: (207) 805-0950
Falmouth, Maine is located just north of Portland on the coast of Maine. It has a population of approximately 11,000 people, and covers approximately 32 square miles from the coastline to rural areas further inland.
Attractions in Falmouth include the local harbor and town landing, indoor and outdoor ice skating facilities, shopping, many parks and recreational facilities, 3 golf courses, and a medical center.
The Falmouth office is located close to I-95 and I 295 and provides plenty of parking for clients.
About Michael
Mike is a Marine Corps Veteran and brings a strong skill set that sets him apart from other Realtors® when it's time to take care of business. In addition 5+ years of local real estate education, training, and experience, he has earned College Degrees both in Business and Accounting!
He is ambitious, diligent, and takes pride in all that he does - especially when working with Clients. You can depend on him to listen to your needs and lay out your options so you can make informed decisions that are best for YOU.
He is an excellent choice if you are interested in:
-Selling Real Estate -First Time Buyers -New Construction -Resizing
-Veterans VA Loan purchases -Duplex, Multifamily, and Investment Properties
You can count on Mike to be professional, reliable, and dedicated to your needs and interests while representing you in a transaction. He will set expectations and keep you informed every step of the way. Excellent judgement, creative thinking, and strong ethics make him incredibly tactful when negotiating and working with the other party - which proves to successfully keep deals together.
Contact him today to see what he can do for you!
Credentials
Member of National Association of Realtors®
Member Greater Portland Board of Realtors®
Associate Broker –Top Score
Bachelor's Degree – Accounting – USM 2015
Associate's Degree - Business – SMCC 2011
Marines '00-'04