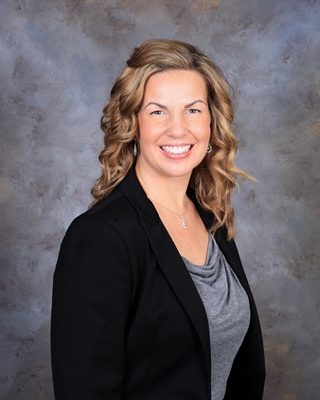 Bridgton
185 Portland Road
Bridgton ME 04009
Email Phone: (207) 647-2622 Fax: (207) 647-2724
Bridgton Maine is part of Cumberland County. It is a four-season area that has something for everyone. The unique blend of history, recreation, attractions and family fun make Bridgton a perfect destination. Whether you are in the market for a place to enjoy the great outdoors or to simply sit back and take in the beautiful mountain and lake views, Bridgton and the surrounding western Maine towns will assuredly provide the means to satisfy your every desire.
With unspoiled forests and waterways, Bridgton is a year-round outdoor playground and sportsman's paradise. Here you can bike scenic roads or remote trails, canoe calm waters or photograph spectacular sunsets. Perfect for outdoor enthusiasts, here you can: Climb. Fish. Golf. Hike. Hunt. Sail. Swim. Ski. Boat. Snowmobile Etc.
Shopping in Bridgton can be summarized in one word, "unique." We don't have the big box stores. Instead, enjoy the antique and specialty shops located throughout downtown. Whether you are looking for a perfect gift for that special someone, or for yourself, you'll be sure to find it in one of our many quaint shops. From hand-made Maine crafts and antique treasures to outdoor gear and clothing, you'll find a variety of shopping opportunities.
Are you looking for a cottage on one of our many lakes to rent for a week? Or maybe you are in the market to purchase a home. Secure your piece of Bridgton real estate by contacting The Maine Real Estate Network in Bridgton (207) 647-2622). You will enjoy the solitude the landscape has to offer, as well as the excitement the lakes and mountains bring, due to the multitude of activities in Bridgton.
Bridgton is small enough to be friendly, but large enough to offer all the necessary services of contemporary living. This is a special and exciting area nestled among the beautiful waters of various lakes and mountains. You'll find it a convenient location to reach North Conway, New Hampshire, Freeport and Portland, Maine or the White Mountains. If quality of life is important to you, then the Bridgton deserves a closer look.
Search all Bridgton real estate here.
Getting Here
From Portsmouth and Boston: Take I-95 North to Maine Turnpike exit 48 (formerly exit 8). Follow Route 302 West for approximately 40 miles to Bridgton.
From North Conway, New Hampshire: Follow Route 302 East through Fryeburg.
Below are approximate driving distances to Bridgton from the following:
North Conway, NH 26 miles
Portland, ME 39 miles
Freeport, ME 55 miles
Manchester, NH 130 miles
Boston, MA 148 miles
Worcester, MA 178 miles
Providence, RI 214 miles
Montreal, QC, Canada 216 miles
About Maie
My moto is "Buying and selling made easy!" and I go above and beyond for my clients! I specialize in residential properties, land lots, vacation properties, and fixer uppers. I am also a real estate investor buying, fixing, flipping and renting property so I understand the art of negotiation. I wouldn't be a successful real estate investor without having defined strategies for buying and selling property. Having strong communication skills and a friendly personality, I build positive relationships with real estate agents, mortgage companies, title and insurance companies, inspectors, and others. Being friendly, honest, and transparent is so important in making the buying and selling process go smoothly and successfully for my clients. I am also lucky to be a part of the Maine Real Estate Network having access to superior tools, technology, and training!
I live in the Western Maine Lakes Region and beautiful town of Harrison with my husband, and three children. Being close to mountains, lakes, ponds, and rivers, we love this area because of the outdoor recreation it offers with skiing, hiking, snowmobiling, swimming, boating, hunting, and fishing all minutes away. I grew up around animals and LOVE them! I raised and showed horses growing up and was a member of the local 4-H club. I love all the farms around Maine and believe it's an important part of the place we live! I try to get my children involved with animals any chance I can and one of our favorite times of year is October and Fryeburg Fair week! We are one hour from the Greater Portland area, and 45 minutes from Auburn, Maine and North Conway, NH. We are lucky to be close to both our families as well. As far back as I can remember, I have been in love with real estate. After over a decade of working in the corporate insurance world I was ready to get out of my 8x8 foot office and expand it to the size of the State of Maine as a real estate agent! My husband and I are also into real estate investing which is so much fun. We buy, fix, and flip and own property rentals. I see a clear path to financial freedom through real estate and the many opportunities that exist out there. I've always been focused on providing excellent customer service and going above and beyond for my clients and company I work for. I also believe that being community focused is important and I donate to the United Way, Good Shepherd Food Bank, local animal shelters, the Humane Society, and enjoy participating in our local Christmas in Harrison parade! I'm a proud member of the Western Maine Board of Realtors and National Association of Realtors.