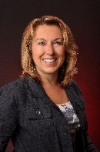 | Associate Broker Auburn
Auburn
34 Center Street
Auburn ME 04210
Email Phone: (207) 689-9800 Fax: (207) 689-9801
Auburn is a city and the county seat of Androscoggin County, Maine, United States. The population was 23,055 at the 2010 census. It is one of two principal cities of and included in the Lewiston-Auburn, which is also known as twin cities.
Many festivals are held in Auburn/Lewiston throughout the year and is home of the Great Falls Balloon Festival in August.
The office is located close to I 95 and provides plenty of parking for clients and guest.
About Lisa
Licensed Real Estate Agent working in Androscoggin and Kennebec counties, Maine.

Realtor with The Maine Real Estate Network
Member Maine Association of Realtors

Member of National Association of Realtors

I have over 10 years of personal real estate investment experience and over 20 years experience in business. Since I've been investing in real estate myself I understand the ins and outs of the buying and selling process and can help you navigate through what sometimes can be a daunting experience.
I have a BS in International Business Management and bring my extensive knowledge of contracts and negotiation tactics to all my clients. My 20+ years in business management has made me a skilled problem solver with the ability to think creativity to help you achieve your real estate goals.
ON A PERSONAL NOTE: I have a great sense of humor and usually manage to see the funny side of life. I've survived breast cancer twice! I love dogs (we have 3) and Harleys (we have 3 of those, too.)
I am a member of the Town of Monmouth's Economic Development Committee.
My goal is to make your real estate experience, whether selling or buying, as seamless and stress-free for you as possible, while providing you with outstanding results.