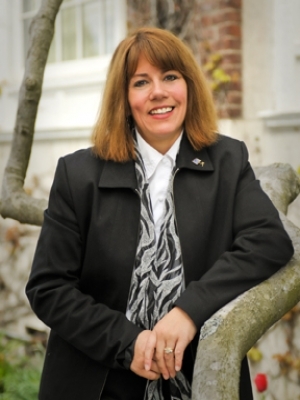 Brunswick
104 Pleasant Street Suite 3
(Next to Subway & Dunkin Donuts)
Brunswick ME 04011
Email Phone: (207) 721-1000 Fax: (207) 837-6356
The Greater Brunswick Area is includes Brunswick, Topsham, Harpswell, Bath, Bowdoinham, Phippsburg and Georgetown. The area has miles and miles of pristine coastline with ocean vistas, historic lighthouses, and vibrant downtowns with a variety of dining, shopping and entertainment.
Search all Brunswick real estate here.
Brunswick is the largest town in Maine with its charming Maine Street shops, café's and eateries. Brunswick's Park Row Gazebo is where concerts are held each summer. The famous Bowdoin College campus, Joshua Chamberlain House, Pejepscot Historical Society and The Maine State Music Theater are downtown as well as the new Maine Street Station Amtrak terminal. Brunswick now has an Executive Airport for general aviation which is co-located at Brunswick Landing a multipurpose facility home to two colleges, an IT security firm, Kestral Aircraft Manufacturing as well as other businesses and light manufacturing.
Bath is one of the top 100 best cities in America with its historic waterfront downtown area, waterfront park and is home to Bath Iron Works, one of the largest employers in the State.
Harpswell has more coastline, bays & bold ocean views than any other town in Maine offering many opportunities to own a truly wonderful part of the coast of Maine.
The Agents of The Maine Real Estate Network Brunswick Office are highly knowledgeable and experienced in helping Buyers and Sellers fulfill their dreams with their real estate needs. As part of the largest independent real estate agency in Maine they have the resources and connections to ensure their clients needs are met and exceeded. The Brunswick office is on Coastal US Route 1 at 104 Pleasant Street, Suite 3, Brunswick, Maine 04011. (Next to Subway & Dunkin Donuts.) Phone (207) 721-1000.
About Helen
Helen Fox believes in the simple things… hard work, honesty, commitment, and follow-through. Her slogan says it all, "Excellence is not just a word; it is my way of life."
Helen grew up in a small Massachusetts town named Ware. At age 11, she had her first job traveling New England and putting vinyl tops on cars with her dad Elly. He taught her the principles of doing every job to the best of your ability, and if you make a mistake, admit it and fix it. Helen carries these values to all of her endeavors.
After college, Helen moved to Maine. In keeping with her entrepreneurial upbringing, she has juggled many businesses (restaurant, retail, accounting service) all enhancing her 20-plus year real estate career. She and her husband Bob believe in the value of real estate and have purchased, renovated, built new, and rebuilt many residential and commercial properties. This provides her with the ability to truly understand the real estate business from the inside out. Helen and Bob have lived in Bowdoinham since 1994, and share their home with three cats (affectionately known as "the fur kids"). An avid outdoors person, she enjoys boating and fishing in "this hidden gem of Maine" along Merrymeeting Bay and the Kennebec River.
After owning and operating Fox Real Estate Agency in Bowdoinham from 2000-2012, Helen has unique expert knowledge of the local real estate market. She is now affiliated with The Maine Real Estate Network, which allows her to provide expanded services and opportunities for her clients.
Helen truly believes in the REALTOR® Code of Ethics and has outstanding professional achievements. In 2010, both the Merrymeeting Board of Realtors® and The Maine Association of Realtors® honored Helen by naming her Merrymeeting Board REALTOR® of the Year and State of Maine REALTOR® of the Year.
She has dedicated herself to the REALTOR® organization serving in the following roles: Maine Association of Realtors® Treasurer, President of the Merrymeeting Board of Realtors®, Maine Association of Realtors® Director, Merrymeeting Board of Realtors® Director, and Treasurer of the Maine Commercial Board of Realtors®.
Call Helen Fox today for high quality service in selling your property or making a new purchase. She can be reached at 207-841-2497 voice/text or at helenfoxrealtor@gmail.com.