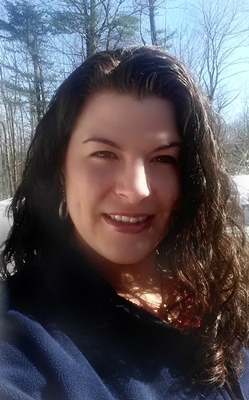 | Sales Agent South Portland
South Portland
75 John Roberts Rd
South Portland ME 04106
Email Phone: (207) 774-4224 Fax: (207) 774-4225
South Portland is a beautiful coastal community that was established in 1898 after separating from Cape Elizabeth. Located just south of Portland and about 90 mins from Boston, Massachusetts; South Portland boasts beautiful beaches, peaceful parks and a walking trail that takes you from one end of the city to the other. South Portland offers both public and private schools and is also home to Husson College and the Southern Maine Community College which is part of the University of Maine system. South Portland offers both a diverse population and is also a great shopping destination. The community offers a great mix of small, locally owned businesses and large nationally known chain stores. The Maine Mall, the largest mall in the state, enjoys calling South Portland its home.
Search all South Portland real estate.

OUR OFFICE:
The Maine Real Estate Network's office in South Portland is conveniently located behind the Maine Mall in what many people refer to as the West Side of the city. We are close to I-95 and offer plenty of parking for our guests and clients.
About Diane
BACKGROUND AND EDUCATION
I earned my master's degree in Special Education and, for over a decade, I have enjoyed a rewarding career helping students with special needs persevere, despite personal challenges and societal pressures.
In addition to my education career, I have been involved with various real estate transactions and rehab projects since 2009. My interest in real estate stems back to further than I can remember. I have always been fascinated by home improvement shows in which teams of designers, real estate agents, and homeowners have come together to transform ordinary properties into true works of art. When my husband and I were presented with the opportunity to join an elite training program aimed to help real estate enthusiasts become real estate investors, we jumped on board. Together, we have completed hundreds of hours of training, personalized coaching, and networking events. Though our company is focused on buying distressed properties, we wanted to be able to offer solutions to retail clients as well. Becoming a Sales Agent has allowed me to serve a wider range of buyers and sellers as well as expand my social and professional network. It has also granted me access to state-of-the-art technological tools and award winning training programs.
MY REAL ESTATE PHILOSOPHY
Real estate transactions are most successful when clients have a clear understanding of their current needs, real or perceived limitations, and long-term personal and financial goals. Therefore, each purchase and sale is unique and should be customized accordingly. As a Sales Agent, I have taken an oath to help buyers and sellers make the best possible decisions for themselves and for their families. This is very similar to the promise that I upheld as an educator. Though my "students" may have changed and my "classroom" has expanded, I continue to be committed to working hard and utilizing my vast network of resources to ensure successful outcomes. I am proud to represent The Maine Real Estate Network, Maine's largest real estate agency that prides itself on "creating relationships for life."