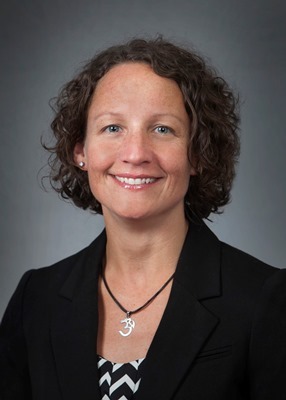 Falmouth
75 Clearwater Drive Suite 204
Falmouth ME 04105
Email Phone: (207) 781-3400 Fax: (207) 805-0950
Falmouth, Maine is located just north of Portland on the coast of Maine. It has a population of approximately 11,000 people, and covers approximately 32 square miles from the coastline to rural areas further inland.
Attractions in Falmouth include the local harbor and town landing, indoor and outdoor ice skating facilities, shopping, many parks and recreational facilities, 3 golf courses, and a medical center.
The Falmouth office is located close to I-95 and I 295 and provides plenty of parking for clients.
About Deborah
"I represent both buyers and sellers and strive to provide them with the very best support throughout the entirety if their real estate transactions and beyond. I believe in building strong relationships that last a lifetime. I am professional, honest, passionate, ambitious, empathic, and friendly. I understand the process of buying and selling a home from many sides and use this knowledge to guide my clients through some of life's largest transactions & transitions, homeownership." –Debi Buxton
Here's a little bit about myself...
I grew up in Windham, Maine, went to Art School in Philadelphia, Pennsylvania, owned a juggling business in New Orleans, Louisiana, Built a house from frame to finish in Cornwall, Connecticut, and then moved back to Maine to start my family in 2008. Since my move back home here in Maine, I have spent a lot of my time working with children and families through the arts and early childhood education. I began teaching Yoga in 2009, and of course, I love helping folks when it comes to Real Estate. My past experiences have helped shape me into the professional people person that I am today. My energy, ambition, creativity, and friendly personality have been very important to the success of my careers and to the professional and personal relationships I form with clients, family, and friends.
I currently focus on Real Estate, I have always loved houses!! As far back as I can remember, I have enjoyed construction, renovation, and interior design. My experiences with building and remodeling have been extremely useful in my real estate career.
My Yoga teaching continues to grow my abilities to connect with individuals on a deeper level, providing folks with physical and emotional support through many of life's endeavors. I believe in the powers of the mind, body, and spirit and the importance of their balance.
Spending time with my family is very special to me. I have 2 young daughters and a lovely blended family. My Fiancé and I reside together with our children in our home in North Yarmouth. When I am not practicing Real Estate or Yoga, you'll find me spending time with my family or working on a house somewhere.
I would love to share my knowledge and expertise with you if you are looking to buy or sell a home. Please feel free to call or email me anytime, I'd be happy to assist.
Testimonials
"I have bought and sold several homes in my life, Debi Buxton was without exception, the best (and I have 3 friends in the business)." –J. Marcous
"Debi tactfully navigated through inspection results. Had the ability to deliver all details timely and efficiently; was incredibly prompt in reply and follow up. Was positive, innovative, knowledgeable and trustworthy." P & J Harmon
"Debi has been an invaluable resource in selling my home. Her patience, knowledge, and input were a huge help. I couldn't have done it without her. I will definitely contact Debi again when I am ready to buy or sell again." -Michael
"Debi worked with us closely to purchase our home. She was there through the entire renovation process, helping us to create our dream home." -Robyn
"Debi has gone above and beyond my expectations in helping me find a home!" -Jodie
"Debi is a great people person. She happily helped our family through our whole transition out of one home and into another." -R.E