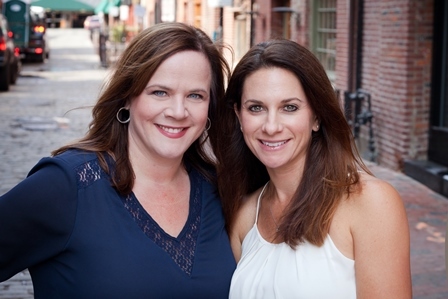 The Scoville Foley Team | Associate Brokers South Portland
South Portland
75 John Roberts Rd
South Portland ME 04106
Email Phone: (207) 774-4224 Fax: (207) 774-4225
South Portland is a beautiful coastal community that was established in 1898 after separating from Cape Elizabeth. Located just south of Portland and about 90 mins from Boston, Massachusetts; South Portland boasts beautiful beaches, peaceful parks and a walking trail that takes you from one end of the city to the other. South Portland offers both public and private schools and is also home to Husson College and the Southern Maine Community College which is part of the University of Maine system. South Portland offers both a diverse population and is also a great shopping destination. The community offers a great mix of small, locally owned businesses and large nationally known chain stores. The Maine Mall, the largest mall in the state, enjoys calling South Portland its home.
Search all South Portland real estate.

OUR OFFICE:
The Maine Real Estate Network's office in South Portland is conveniently located behind the Maine Mall in what many people refer to as the West Side of the city. We are close to I-95 and offer plenty of parking for our guests and clients.
About Carrie Scoville
Carrie Scoville and Amy Foley offer their clients a combined 20+ years of Real Estate experience and success through The Scoville Foley Team. Since starting their careers in 2006 and 2004, respectively, Carrie and Amy have been able to swiftly and consistently reach the goals of their satisfied clients through honest relationships and ample market knowledge; working with homes varying from charming antique houses, new construction, and condos, to townhomes and multimillion dollar estate properties all around Southern Maine. 


Whatever aspect of real estate The Scoville Foley Team represents, they are always detail oriented, highly conscientious, and results driven. Based on their proven record of success on representing premier properties, you can be assured that Carrie & Amy will attend personally and enthusiastically to every element of the marketing and sale of your home.

 Earning their place as the #1 top producing Brokers in Scarborough for sales volume & units sold, as well as the top 1.5% of all active Maine agents*, it shows that The Scoville Foley Team has effective marketing strategies, superior client focus, and the blueprint to success for any real estate buying or selling project, big or small.
When you work with Carrie & Amy, in addition to real estate experts and a Certified Home Staging Specialist, you gain friends who are always available for on-going consultation and referrals of home repair professionals. After all, through all of their services and efforts, The Scoville Foley Team is driven by the overall satisfaction of their clients and "creating relationships for life." 


Currently, Carrie resides in Scarborough with her husband Darrel, two children, and dog, Dexter. Amy also resides in Scarborough with her husband Gene, two children, and dogs, Lily & Bo.
Both of these agents enjoy volunteering for the Scarborough Schools and spending quality time with family and friends. The Scoville Foley Team is directly involved with sponsoring school teams, booster clubs, and local charity events.
Carrie Scoville's Testimonials
This was the the 3 rd attempt to sell this property & I was highly skeptical that a Realtor would make the difference. I chose to work with Amy Foley because she had stayed in touch for a year, following my last attempt to sell. Amy was the best Realtor I have ever worked with! From the beginning she was professional, upfront, honest in her comments & opinions. She handled all of the details from start to close & was exceptional at follow up. This was huge for me & the result was a sale! Thanks for [...]
Steve Ham
Amy & Carrie (The Scoville Foley Team) have great connections in the Scarborough community. They communicate well with their clients and work well together. I am so happy with my decision to work with this team! I also enjoyed working with everyone they suggested throughout the process.
K. Charette